When you want to have an amalgamating experience of the Real-world with the Virtual world, then comes in the Augmented Reality.
What is AR?
Short for Augmented Reality, it is a whole different experience as compared to VR – Virtual Reality.
In VR, the user immerses himself completely by replacing everything around him with entirely different space and there is no sight of reality in it.
Whereas, AR blends your real world with Augmented Reality objects. You can see the very real-like object placed right in your room on your device's screen. For instance, if you want to see how a white couch will look in the empty space of your room, you just need to start the AR app on your phone and select the custom object to be placed in the desired space.
Augmented Reality has unraveled thousands of new opportunities for everyone in every field. It is an excellent way of getting the 'hands-on' learning experience without actually putting your hands on. AR is also used for entertainment purposes. Many sorts of innovations are coming frequently in the AR segment. AR software development is an exponentially growing industry.
Now we will talk about the world's biggest Augmented Reality Platform – Apple. There are thousands of Augmented Reality apps on Apple and it has the highest number of AR-enabled devices – in hundreds of millions roughly. There are many other AR service providers that may not be as huge as Apple but they are certainly being quite innovative in their AR app development.
Ok so, with a little description of each, we are going to suggest you the 5 best AR apps for iPad pro
2020.
1. Angry Birds
Those who owned an iPhone in 2010, must have experienced this amazing game. Angry birds was already so much addictive game that even the adults could not resist playing it. But from 2019 onwards, we have the best ever Angry Birds episode: 'Isle of Pigs' based on Augmented Reality. It works in a simple way, all you have to do is find a flat comfortable space anywhere in your home and settle down with your device to enjoy one of the best augmented reality apps 2019.
2. ARia's Legacy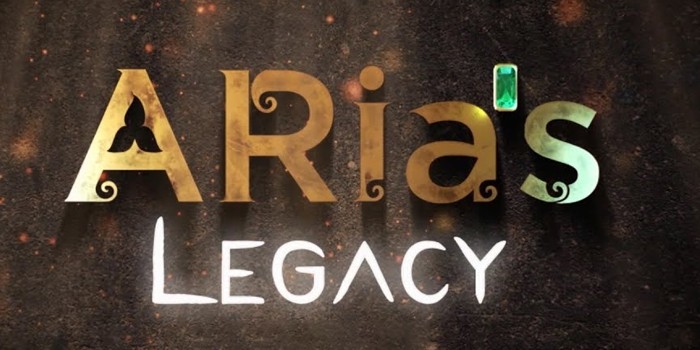 How cool that name is, ARia's legacy, with an uppercase AR in it. This game is similar in methodology with those Escape room games where you have to find a way out of a room with certain objects provided as an inventory. ARia's legacy does that escaping the room in your real room.
3. Civilizations – AR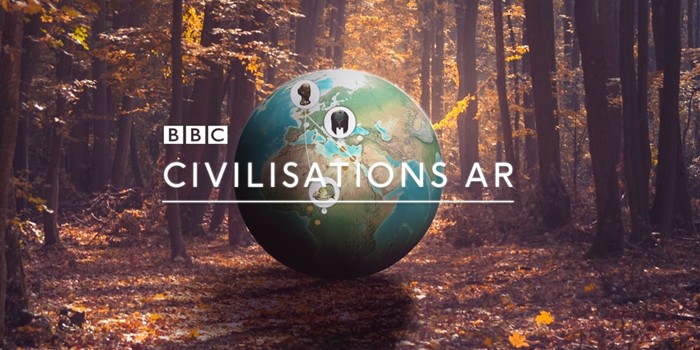 If someone is a history geek, he/she would definitely love this app. In Civilizations AR, you can learn about artifacts really up close and in depth. For a deeper understanding of the structure, build quality, material and design techniques of the historical objects. You can choose among 40 different historical masterpieces from all over the world and as old as 400 BC as the timeline.
4. Big Bang Augmented Reality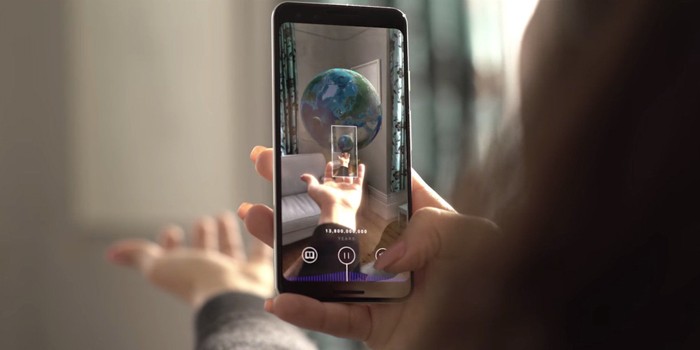 This one is just a mind-blowing AR app. In this app you can experience the Big Bang right in your bedroom. Your home becomes the reference point and the journey of the universe's beginning starts to unfold in front of you. Obviously, you don't have to wait for 13.8 billion years to find out how the things fell into places in your new universe. You can skip all the visuals straight to the final formation of a new universe. But going through that journey and interacting with heavenly bodies is one of its kind experience.
5. IKEA Place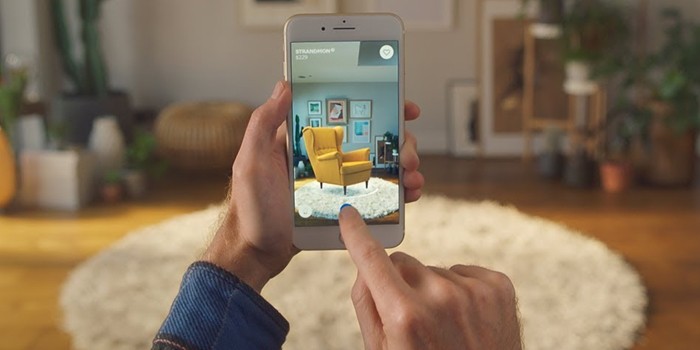 This app is very practical and makes the process of choosing the most suitable furniture for your home fun and easy. You just need to pick a furniture item from the Virtual IKEA store and then select a spot in your home to see if that fits there.
AR apps and softwares, as discussed in the beginning of this article, are not only limited to entertainment. After many innovations in the field of Education and making things learn in a memorable experience, there are many AR applications that enhance the teaching as well as the learning methods. Now let's see a list of few Augmented Reality apps for Education.
– Math Alive
– Aurasma
– Arloon Plants
– Blippar
– Quiver
– Elements – 4D
After this in-depth discussion about iOS augmented reality apps, we will also see what sort of augmented reality apps for Android are available. Out of many android AR apps, we have shortlisted only a few popular ones, most liked by the consumers of Android.
Here we go, Google Translate in on number one in the AR apps on Android, giving the real time translation of text written anywhere in over 59 languages. For example, you see a sign in a foreign language that you don't understand but it seems important to you, all you need to do is point your camera towards the sign and you will see an augmented reality translated text overlaid on the real sign right away.
Then few more popular apps like ViewRanger, Google Lens, WallaMe, Ingress, and Holo have really spiked the overall AR-enabled Android phones sales globally.
Also Read: The End Of The Battle Nowhere Near In Sight: Apple Vs. Epic