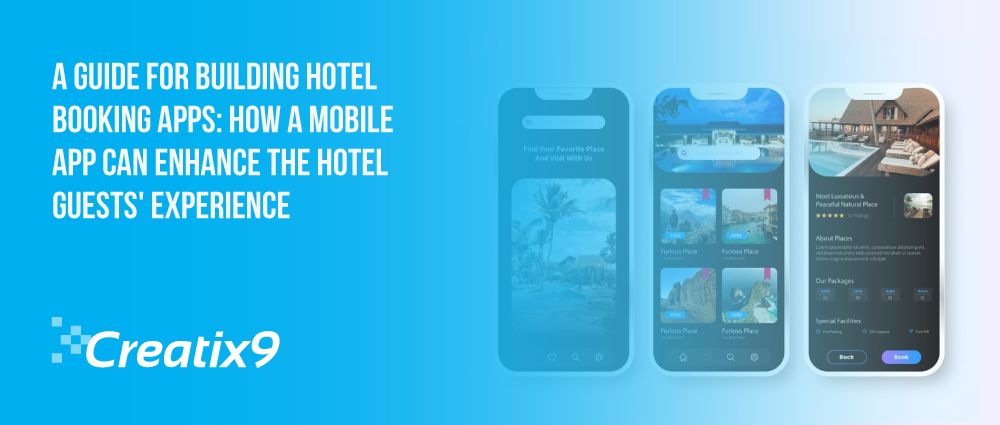 Do you as a hotel manager have any plans to grow your company? If so, all you require is a mobile app development software. And if you don't know anything about that, you've come to the perfect place. In-depth instructions on "How to Create a Hotel Reservation App That Broadens Your Business" have been developed by Creatix9. Additionally, we have the finest app development profile in the area as evidence that it is effective.
How Can We Be So Sure?
70% of travelers' booking decisions are influenced by modern technologies, including hotel booking apps. Additionally, it is predicted that smartphone and website apps would be used for more than a third of hotel reservations made in Europe. Therefore, there has never been a better time to create a hotel app.
So let's start moving.
A Hotel Booking Application: What Is It?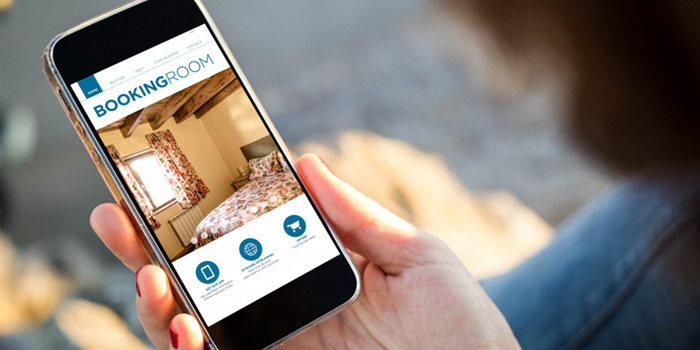 It is a web or mobile application that facilitates online reservations for hotels, resorts, hostels, bed & breakfasts, and other lodging options.
You can reserve a hotel and the services using such a hotel reservation application at any time, on any day, and from any location. These apps have changed the way reservations are made, but they haven't yet reached their full potential.
These apps enable you to book everything from door to door as technology develops. If you are travelling, all you need is a hotel app you can use it for everything from the taxi, aeroplane, train, and restaurant.
Successful hotel booking applications can be divided into three main groups for further classification.
Travel Brokers
These apps assist travellers with everything they would need while travelling, including car rentals, taxis, and flights, in addition to hotels. These iOS app development services in the UK, mostly concentrate on the travel packages provided by travel agencies.
Aggregators
These applications were created primarily for hospitality research. These apps assess a wide choice of hotels based on many criteria, like location, price range, and room type. These booking aggregator applications are excellent for travellers who are not tourists and allow users to select the best rate for their stay.
Hoteliers
These hotel booking apps work with chain hotel websites. Users of these apps can reserve rooms at a certain hotel chain. These are typically for upscale hotel companies.
How Do You Create A Mobile App For Hotel Booking?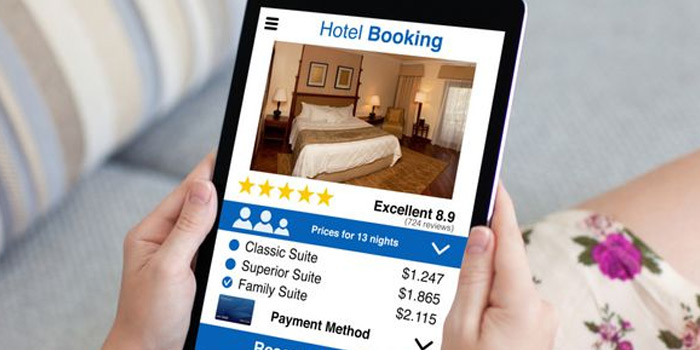 Here, we'll go over the mobile app development software for hotel booking. So get ready because it is about to happen.
Idea and Goal
For the construction of a hotel booking software, you must clearly define your idea and company goals. Additionally, the development process for a room reservation app takes a slightly different tack.
Prior to designing a hotel booking application, you must conduct a thorough market analysis of the niche. The target audience's demographics, competition, and current trends for the development of hotel booking apps.
Following market research, you must ask yourself the following questions;
What sets my app apart from others?
What issue does it address?
What city or region is it being made for?
If these responses satisfy you, you can create an app by specifying your interests. You can decide to start by offering alternative times or routes, discounted vehicle rentals, and information on nearby events as part of the service before moving on to the next step of developing hotel booking applications.
Wireframe and Prototype
The prototype and wireframe are created in accordance with the stated idea and purpose. You now have a foundation for additional development tools. You must create the fundamental UI/UX elements, functionalities, and features for the app business during the wireframing phase.
Project setup, architecture setup, repository setup, library integration, local model creation, and local database setup are all included in this stage.
Additionally, you have to create the early business model for the app during the prototype phase so that you can feel the user interface and user experience.
Reverse Engineering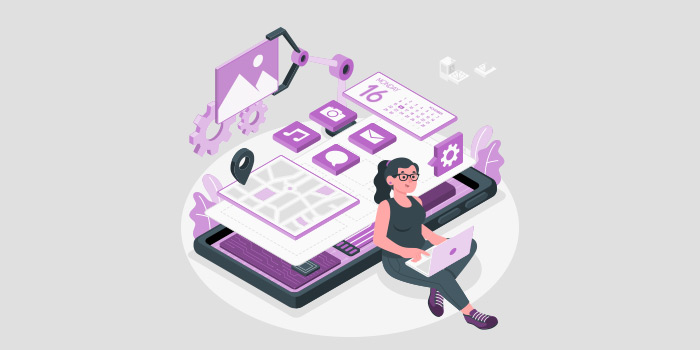 Back-end code is used in this development step to bring the finalised prototype to life. This must be done extremely carefully because a single issue might cause the entire app development process to be delayed. It all relies on the platform you're using to build your hotel booking app. Does it support iOS app development services in the UK, android app development services in the UK, or both? You must adhere to the platform's rules in light of it. Therefore, you need a business that creates apps in accordance with your criteria if you're seeking for bespoke application development in Toronto.
Graphic Design
Finishing is the next step in creating a hotel booking app after the structure is complete. For a successful hotel reservation system design, all the animations, movies, photos, and graphics are placed in the visual design stage. These are essential to the app's overall user experience.
Testing
Testing is the point at which everything starts. The finished product is thoroughly tested following the final visual design. Each component and each line of code is tested numerous times to ensure appropriate functionality. The designers then receive the customer feedback, and they rework the prototype and wireframe from scratch.
The app goes through this procedure repeatedly until it is perfect. The creation of a hotel booking software is an iterative process, so keep that in mind. Afterward, once the app has been flawlessly produced, scan the QR code or email the app installation connection to your smartphone.
We strongly advise you to employ a hotel booking app Development Company if you believe that this process is time-consuming and necessitates technological knowledge that you do not already possess. You can't image how much simpler your job would be without it.
Characteristics of a Mobile App for Hotel Reservation
Some of the features that were market-specific while creating a hotel reservation software have now become industry standards. The hotel booking app's MVP features have the power to make or break the company. Additionally, the features are your mobile app development software quirks. As a result, it demands all of your focus.
As a result, it demands all of your focus.
Therefore, let's look.
Sign-In/Log-In
First and foremost any app for booking hotels ought to offer a sign-in/log-in function. In order to store information personal to each user, this enables users to construct user profiles.
Customers can now login in to create apps using their Twitter, Facebook, or Google accounts to make the process easier. You may easily enforce the Social Login function with the help of APIs.
The user profile assists you in keeping up relationships with clients and fostering both client and brand loyalty.
Any app for hotel reservations must provide the booking feature. Your mobile app development software must therefore feature both the hotel details screen and booking integration.
This enables people to make reservations for rooms around-the-clock without contacting you or going to one of your physical location.
Accepting different payment methods, such as those made possible by credit cards, mobile payments, and the choice to pay at checkout, will make it even simpler for you and the users of your app. To encourage the user to book, make it simple for them to pay. To verify the legitimacy of users, you can even offer facilities for making reservations in rooms.
Cancellation
Many times, a user must cancel the reservation from their booking history. By incorporating a cancellation policy, you should make it easier for them to do so without calling. By ensuring that users can cancel their reservations at any time, you foster their confidence in the admin side and raise customer satisfaction.
Easy Search
The users need to be able to locate the best offer for their needs among all the hotel room options. They can do it thanks to a convenient search function. They ought to be able to look for discounts based on the arrival and departure dates, the area, the price range, as well as other characteristics.
What Else Can You Add To The Search Process To Make It Better?
Once they have viewed all of the search results, give them access to the sort and filter system, which can help them save a lot of time and effort. Additionally, your chances of winning their business increase the quicker they acquire what they want. Therefore, any reservation software must have a simple search method.
Push Notifications and Alerts
Push notifications are the ideal approach to keep your clients informed of the newest deals and discounts.
In addition to notifying the user of special discounts, you can also do so for other reasons including itinerary notes, price changes, other routes, and the best-value option.
These alerts can help users keep calm by taking a lot of things off their minds that they would otherwise need to remember.
The hotel app could also send alerts such as weather predictions, traffic updates, and scheduled travel arrangements in addition to notifications. A reliable Tech Partner can help you construct a hotel booking app once you've committed to features and tech advice.
Conclusion
A useful hotel app might attract delighted guests who are willing to stay with you again over the upcoming holiday season. However, it takes effort and expertise to cram useful functions into a user-friendly interface and make everything operate quickly.
Do you wish to reduce stress and increase the efficiency of developing hotel apps? Creatix9 has the expertise and first-hand knowledge to make it happen. Don't be afraid to contact us if you need to improve your software or want cross platform development agency and looking for iOS app development services in the UK.