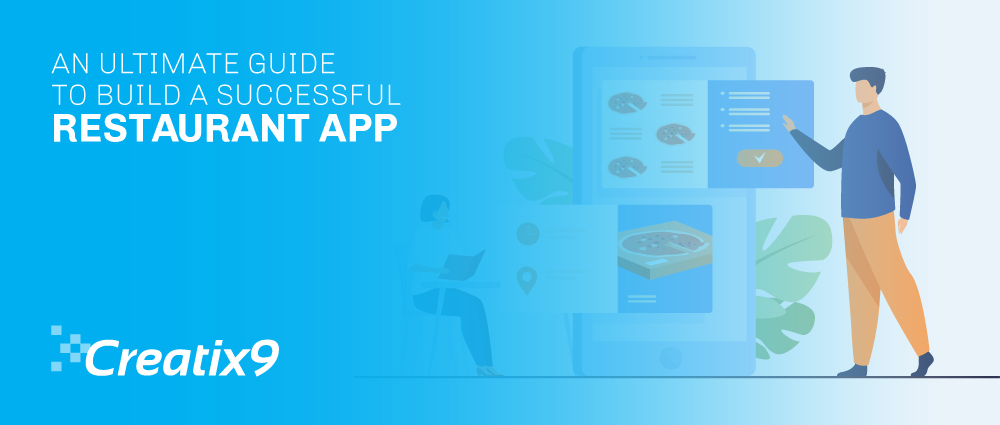 Now, every organisation desires to build trust in their brand and make their clients happy with their goods or services via a working branded app.
While branded apps may be unfamiliar in the UK restaurant industry, clients are becoming aware that they will be a part of their dining encounters and other contacts with restaurant brands. If your organisation doesn't have a mobile app, you could lose many clients and money.
This blog from the UK's top mobile app development company will show you how to make and market a mobile app for your business. It will also offer advice to impress your users and make your app more valuable.
Let's make a restaurant business app for your smartphone in 6 easy steps.
Step 1: Market Research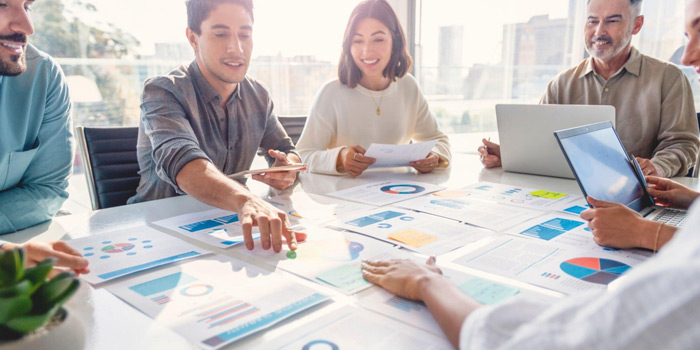 Start your app development process with extensive marketplace research. Analyse the current state of the market, explore the dominant players, and comprehend the design patterns that your closest competitors use. Specify your software's roles and how it will endure in the market. These directions will influence your development process decisions.
Consider the following restaurant sector roles for your app development:
At-Table Ordering: Enhance efficiency and convenience for consumers via at-table ordering, eliminating document menus, and providing various card payment options.
Online Ordering: To promote an exclusive niche, offer cuisine delivery via your app at competitive prices and special discounts.
Loyalty Programs: Enhance customer retention with loyalty programme apps that enable easy point tracking and deliver push notifications regarding earned rewards. Market research collections are the groundwork for successful app development. It guarantees that your app satisfies customer needs and grows in a crowded marketplace.
Step 2: Assemble Your App Development Team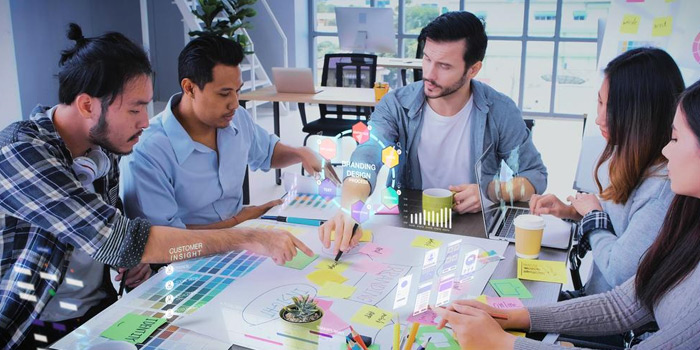 Once you've determined the app's features and how to differentiate it from the competition, you'll need to organise the resources to construct it.
You have two primary choices for designing an app, as you may already know if you've been searching for information.
Employing Freelancers: This cost-effective strategy entails employing independent app developers, typically via marketplaces like Fiverr. If freelancers' inclusivity is limited, the duration of the development process may be lengthened, even though the initial setup may be precise.
Creating a Temporary In-House Development Team: A temporary in-house development group enables ongoing discussion and in-depth conversations on developing features. Nonetheless, this option is frequently more costly than others.
Hire a mobile app development company: Hiring a mobile app development companyis among the most well-liked choices. Although it may cost more than employing freelancers, you have access to a large group of experts, guaranteeing the development of an efficient app within your desired timeframe.
Regardless of how you assemble your development team, it is of the utmost importance that you thoroughly comprehend your app's aim, audience, functionality, and scope before approaching third parties. This will guarantee the success of your project and prevent any annoying misunderstandings that could impede your progress.
Step 3: Design your App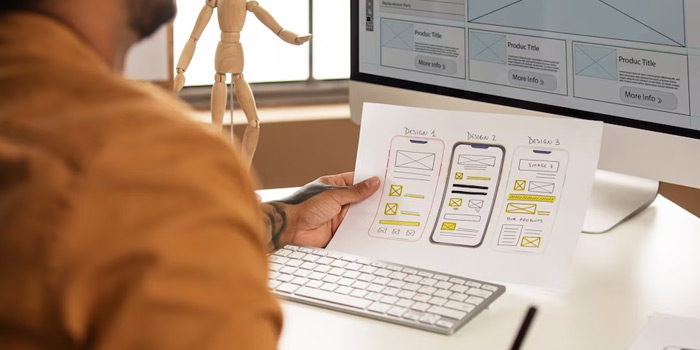 The next stage is to design your app. Now that you have an extensive plan and a group of experts who can make it a reality.
Suppose you've previously conducted extensive rival research and have a firm grasp of the trends and finest practises characterising the app you're attempting to create. In that case, you should be ready to create user flows and app wireframes.
User flows
User flows are graphical depictions of the engagements between users and your app. Using flowchart system software like Lucidchart. It lists potential customer engagements with your app. Create distinct customer flows for online orders, table orders, loyalty programme sign-ups, and any other situations you must support.
For instance, an easy table arrangement customer flow could appear similar to this: Home –> Menu –>Add Items –> Review Order –>Payment Information –> Loyalty programme Page. As you investigate further customer flows, you'll encounter more use cases you hadn't previously considered. Utilise these possibilities to produce ideas and communicate with developers so that your app meets customer expectations and simplifies the customer experience.
Wireframes
Create rough prototypes of your app's navigation after determining customer flows. Wireframes are basic drawings that depict an app's interface. You can create them from scratch with the assistance of a graphic designer or by using tools such as Creately.
By visualising customer flows, you can identify potential design flaws, like cramming too much data onto an individual page, and inspire fruitful discussions about the customer experience.
Early identification of these defects expedites problem-solving and decreases the duration spent on a cumbersome prototype. Wireframes should be brief and easily comprehended to guarantee efficient communication throughout the design phase.
Step 4: Develop and Test the App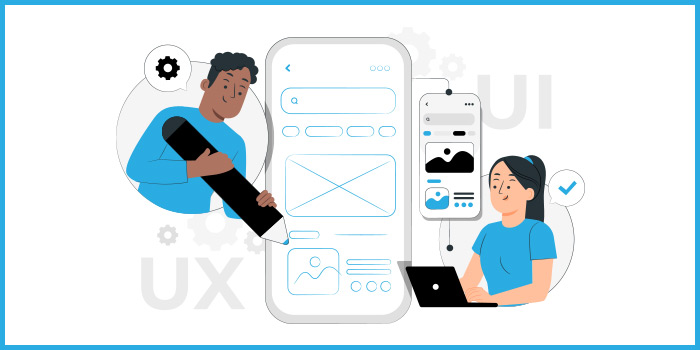 At this stage in developing your restaurant app, you are prepared to implement fundamental features, improve the customer experience (UX), and incorporate visual touches to make your concept a reality. Although developers will be responsible for most of the work, you still have a vital role. To guarantee a seamless development process, remaining actively involved and closely monitoring progress is essential.
You can establish regular conversations with the development group to monitor the app's progress. These calls offer the chance to acquire a more profound comprehension of the development process. Doing this lets you discuss ideas and address potential conflicts between your grand vision and the technical implementation. Depending on the rate of development, weekly, biweekly, or frequent check-ins guarantee that everyone is on the same page and committed to the app's success.
Once you develop a functional app prototype, thorough testing becomes essential. Go through the prominent use cases you identified in your customer flows, but put yourself in the shoes of a customer. Then, expand to more specialised and unlikely scenarios that consumers may encounter when utilising your app. Effective app testing requires varied viewpoints, so encourage everyone in your organisation to download and use the prototype. With multiple mindsets and attitudes, you may raise the likelihood of discovering unforeseen issues that permits you to resolve them before the app's official release.
Clear communication, active participation, and exhaustive testing will significantly contribute to the success of your restaurant app. Being attentive and collaborative throughout the development process guarantees that your app meets users' requirements and provides an exceptional encounter from the beginning.
Step 5: Plan your Marketing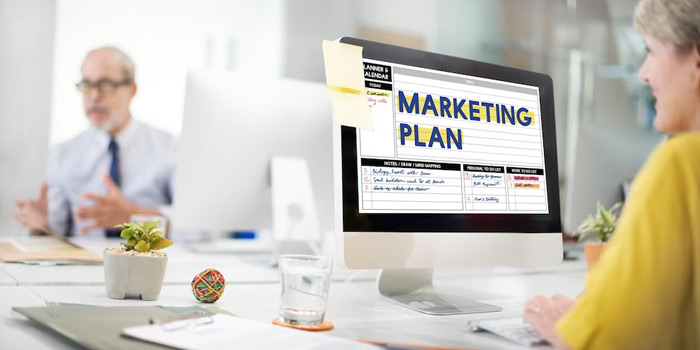 As soon as your app is ready for public release, you must reflect on how to circulate the word.
As with other digital products, restaurant apps can benefit significantly from a multi-channel approach to marketing, where tools like social media, email, and content advertising are utilised to spread the word about your app as vastly as possible. It is essential to go beyond the internet and capitalise on your customers' actual dining experiences. At the same time, it is also essential to have a digital advertising strategy incorporating all the channels your audiences spend time on.
As a restaurant owner, you can access exclusive promotional locations suitable for various low-cost advertising strategies.
For example, decorate your restaurant with table talkers and posters that link to your app or incorporate leaflets with the same code with every delivery order.
These venues are also perfect for promoting limited-time offers to new customers, which will encourage them to join your loyalty program.
When planning and implementing your marketing strategies, it's important to remember that the app plays a crucial role in achieving marketing success.
App uninstall rates are a significant aspect of ASO (app store optimisation). Therefore, it is essential to take all necessary steps after launching the app to ensure that it functions correctly and to promptly address any issues that may occur.
This brings us to our last topic.
Step 6: Gather and Embrace Client Feedback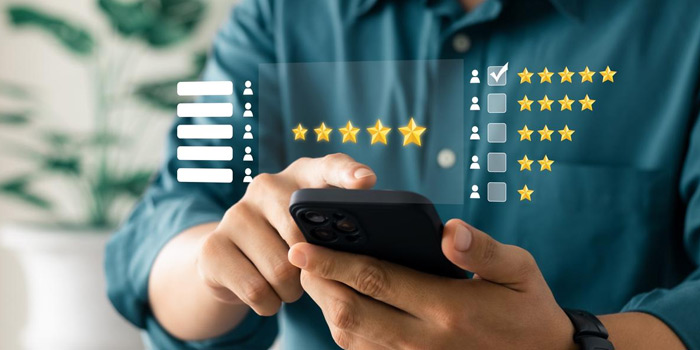 Launching your restaurant app is solely the beginning of its voyage to success. Continuous improvement and customer input are required to guarantee that the product achieves its maximum potential. As soon as the app begins to acquire downloads, it is essential to actively survey customer intake to improve their experience.
Consider utilising straightforward "enjoyment" pop-ups to make collecting feedback user-friendly and straightforward. These non-disruptive pop-ups ask users to share their opinions by touching "yes" or "no" without interfering with their work. Add a feedback icon to the app's interface to make it easy for users to offer feedback anytime.
Don't worry about receiving more negative feedback than positive through the feedback option. Negative feedback can offer a chance for progress and development. You can embrace it positively and prioritise addressing any customer concerns.
Utilise forms and surveys spread via mailing lists and societal medium followers for detailed and accurate feedback. However, it's essential to consider your audience's ability to receive advertising messages. To avoid overwhelming them, divide your enquiries among different groups to avoid contact fatigue.
Maintain a user-friendly tone when requesting feedback to prevent users from feeling bombarded with advertising messages. Respect their duration and underscore their feedback importance in shaping the app's future.
It is important to promptly address any concerns or suggestions raised by customers through their feedback. This proves that their input is appreciated and taken into consideration.
Conclusion
Even though creating an app for your organisation can be scary, the customer involvement and advertising benefits are too good to pass up.
So, are you ready to turn your restaurant's vision into reality? Then our expert mobile app development company is ideal for you! Let us pass your ideas to life, building a user-friendly and engaging app to boost customer contribution and modify your advertising efforts!
Moreover, our services are not limited to app development; we are a leading logo design company and a creative digital agency. With our top-notch logo design and strategic online marketing services, we can position your restaurant well. Don't hesitate to contact one of the best app creation and online marketing companies for your digital platform solutions.