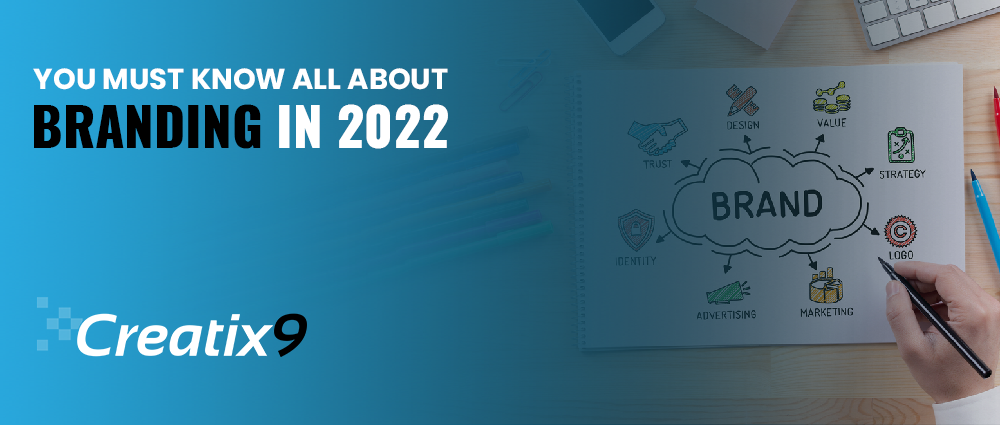 It is crucial to understand that products are more than the stuff that we just buy and use. You must know that Coca-cola is always more than a soda. Similarly, Starbucks is so much more than a coffee, and Ray-ban is always more than just a pair of cool sunglasses. All the value is held in our experience when we buy and use them. This is why the companies always market their products with the aim in mind to provide you with an experience like no other. As soon as you make the purchase, you are under an immediate effect of the brand of that particular business. This is why corporate branding is done, to establish a brand.
The littlest details work together to make a brand have that unique feel and appeal to customers so that they are drawn towards it. From the language on their Instagram captions to their product packaging and their colour combination on the latest billboard is what defines the brand. It has to live everywhere and engage the audience. The name of the business goes beyond just some alphabets stuck together. The best corporate branding services make customers love the brand and keep availing the services it offers.
This is what every brand needs. Today, every business in the industry aims to build a brand that the customers prefers and remember. Let us thoroughly understand what does a brand really mean.
What's A Brand?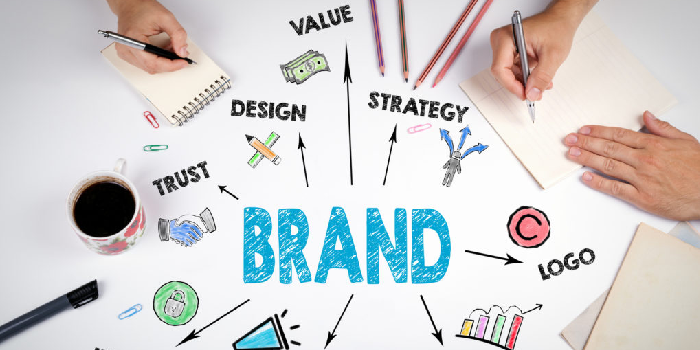 Before learning about building a brand, it is essential to understand the brand itself. This makes us go to the basics again, what actually is a brand?
A brand is a pack of features that helps the customers in the vast market, differentiate one corporation from the other. It has a name, logo, catchy tagline, and a unique brand voice. The core purpose is to make the customers experience that they never did while interacting with businesses before. They must admire and appreciate a brand because it is different from others and is highly interactive.
In short, a brand is everything that people speak about your business when you are absent from the room.
Your Reputation And Brand Goes Hand In Hand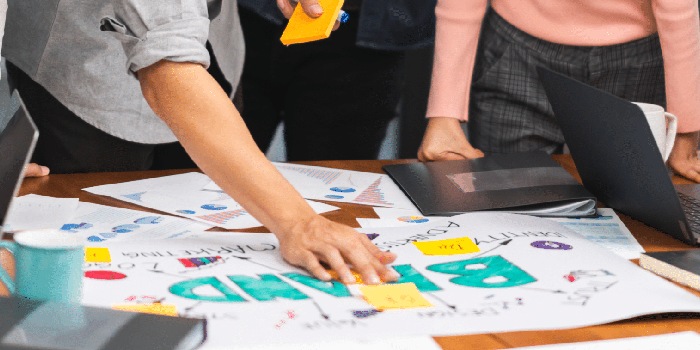 2022 will require your constant communication with customers along with top-notch experience. Every means of your brand interacting with customers must make them more attracted to you. If a customer walks into your workplace, the environment must make him feel welcomed. If you send out a package to him, the packaging must talk of you. Moreover, website and online advertising have to be constantly flowing with engaging content.
Branding is never a simple process, nor can it be done overnight or even for months. It is a continuous process and requires different branding strategies. The continuous effort indeed ensures a long-term relationship between you and your customers.
Creating A Brand For Yourself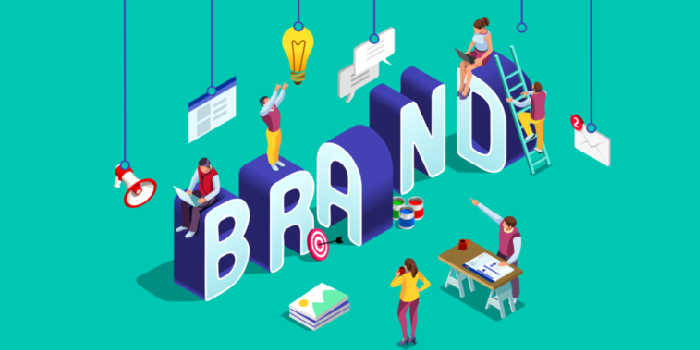 Brand building is the process of spreading awareness regarding your business with the help of unique strategies. The goal is to create a branding concept that helps your business have an everlasting name in customers' minds. A positive image with uniqueness ensures a brand's success in the industry.
Branding has to be broken down into three aspects to understand it better. The following are the three phases you must go through in detail.
Brand Strategy
Brand Identity
Brand Marketing
Brand Strategy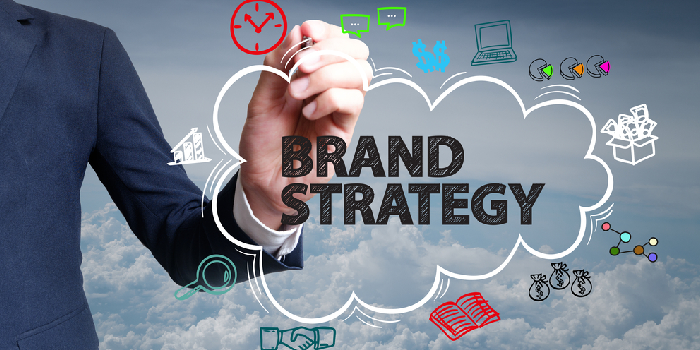 The right brand strategy helps you appear trustworthy, memorable, appealing to the customers. It lets them know how you solve their problems, convey your purpose, and live up to your promises. This has to be the first step when you have to build a brand from scratch.
Just as a home needs a blueprint to be built on, a business needs a brand strategy. Have a look at the following aspects that have to be included in an effective brand strategy.
Brand discovery
Target audience
Brand message
Competitor research
Brand voice
Jumping directly into brand design and marketing will never do any wonders if the strategy is overlooked in the first place. Corporate branding always needs a strategy to act and achieve success in the long run.
Brand Identity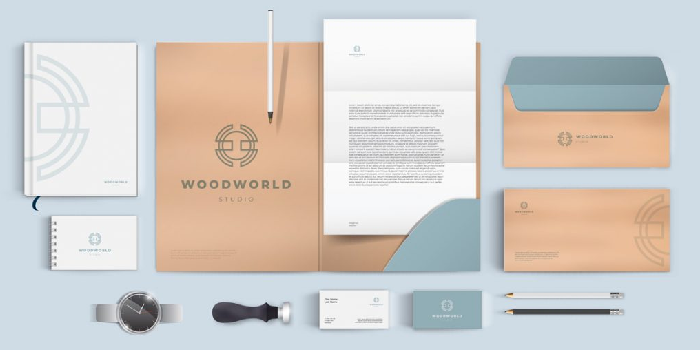 Brand identity comes into action when brand strategy is in effect. You visualise your brand to people and ensure they bear the experience you want them to bear. You will make an impact strong only if the strategy is aligned with your brand identity.
The brand identity elements must be applied to all platforms consistently for better reach and recognition. The following elements are essential when it comes to building strong brand identity in the market.
Logo design
Patterns and icons
Content and messaging
Colours and font
Advertising
Collateral
Print or packaging
This way, more people will be able to see your brand in the market and interact with it, which is the aim of every business.
Brand Marketing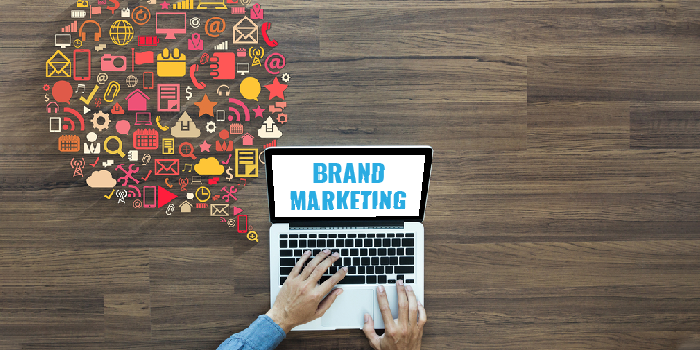 Brand marketing is how a business highlights its products and services by having the right brand voice. With the help of using various digital marketing tactics, you can enhance the branding strategies in marketing your brand, so it reaches out to most customers online.
Following are the most popular digital marketing activities done for this purpose;
UI/UX design of your website and mobile app
Social media marketing
Paid advertising (PPC)
SEO and content marketing
Email Marketing
Together these things help a brand gain awareness which helps it grow in the market. Businesses that have realised the value of brand marketing are now doing wonders. This is how you have the edge over your competition and draw customers.
Letting your customers know why you exist and why they should choose you helps them make the right decision. Just like they search "logo design near me," they search the top businesses with strong brand recognition to avail top-notch services.
Conclusion
It is crucial to have a purpose behind your brand as it helps you stay focused along the path. Many businesses and companies have started their journies in 2022, which has made the competition quite challenging. The businesses with no corporate branding strategies will suffer. Be it print design services, logo design services, or product packaging, they all fall in branding and help the business find success.
Also Read: The Ultimate 2022 Web Development Guide by a Web and CMS Development Company