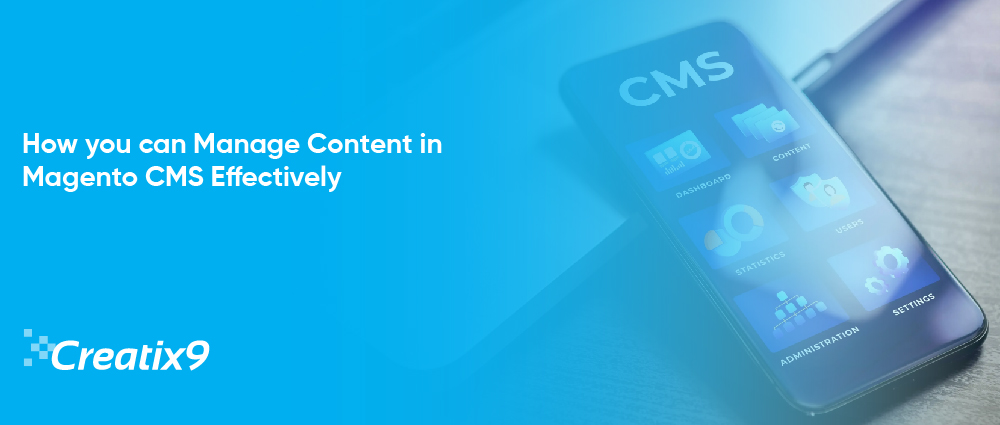 This blog caters to businesses that wholeheartedly go for the soft-sell marketing approach, with a particular focus on content. In ecommerce, content represents a vital avenue to engage with your customers and establish trust. It's not merely an abstract advantage; it directly results in heightened customer interest in your products and increased sales.
Being passionate about content marketing becomes second nature when working with Magento. In comparison to other ecommerce platforms, Magento excels in transferring strong content management capabilities that should not be overlooked.
However, our web and CMS development company experts' team consistently goes beyond Magento's native functionality when a company's content marketing objectives go forward. So, let's start from the beginning.
Is Magento Truly a CMS System?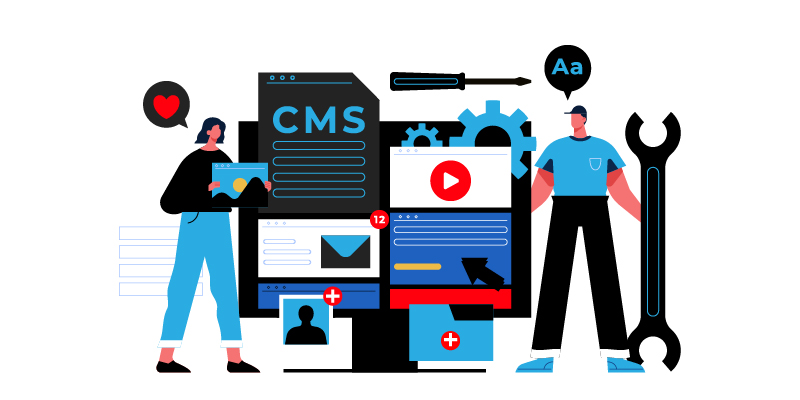 Is Magento Truly a CMS System-01Retailers often refer to Magento as a CMS system, but let's clarify this. A proper CMS system's primary role is to create and publish digital content encompassing images, text, video, audio, and more. When envisioning a typical online shopping journey, you might think of product descriptions or a company news and announcements page – precisely the web content I'm discussing.
While Magento does indeed incorporate content management, it's just one facet of its multifaceted functionality. Originally designed to cater to ecommerce needs, Magento excels in managing multiple front ends from a unified back end, handling product catalogs and customer data, order processing, and implementing ecommerce promotions, among other core functions. It's logical to perceive Magento as ecommerce software rather than just a CMS, which comes with a more comprehensive understanding of its utility.
As per Statista, in 2020, Magento software came first for online stores; about 25.2% of online businesses use it.
CM in Ecommerce: Expectations Versus the Reality with Magento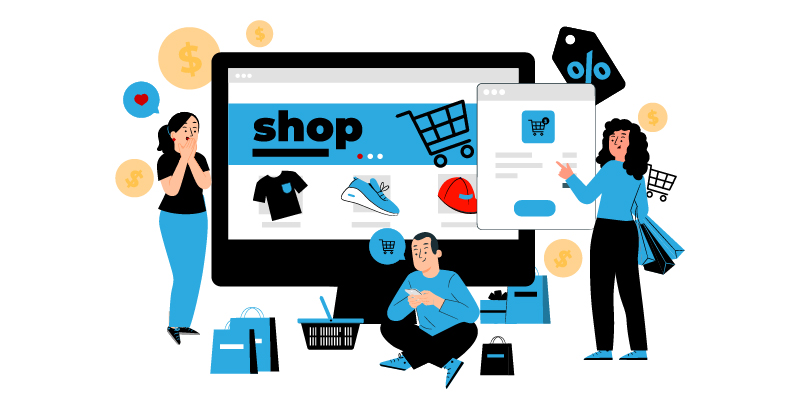 It's well-established that B2B and B2C companies rely deeply on content marketing to confront their customers. However, despite the variation in content strategies among online retailers, the list of essential CMS features to meet their diverse requirements is relatively concise: a page builder and a range of available content formats. Allow us to elaborate.
Retailers increasingly aim to diversify the shopping experience by delivering added value through informative, educational, and inspiring content. To achieve this, they require more than just creativity; they need a technical solution to transform their ideas into blogs, customer stories, lookbooks, and other content formats. Furthermore, retailers typically aren't UI designers or programmers – they seek a user-friendly means of creating new pages without compromising their aesthetic appeal.
When discussing the CMS aspect of Magento, it's essential to present it in a 'before-after' narrative. The key point is that Magento Commerce 2.3, the most recent version at the time of this article's publication, has introduced substantial enhancements to content management, which will become even more apparent compared to its previous iteration.
Before the launch of Magento Commerce 2.3 Version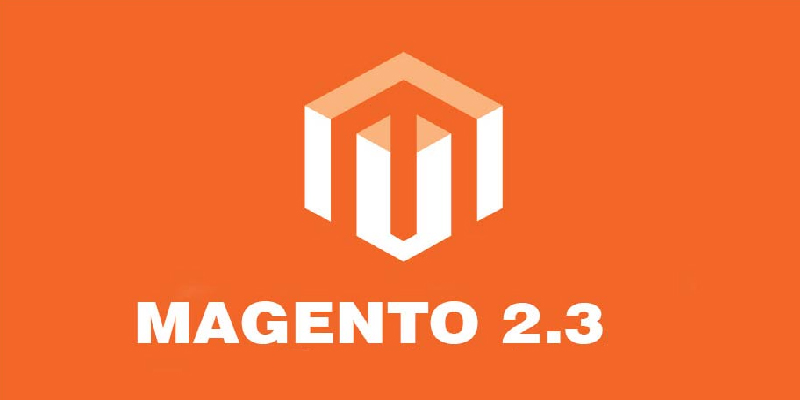 While we've been providing Magento services for quite some time and passionately advocating for this robust ecommerce platform, we must acknowledge its historical shortfall in CMS functionality. Let's consider the facts:
Magento has traditionally confined content formats to fundamental ecommerce pages, such as product details and catalogs, along with essential default pages like Home, Customer Service, About Us, Privacy Policy, Enable Cookies, Service Unavailable, and 404 Not Found.
The default WYSIWYG editor, designed with a Microsoft Word-like interface, suffices for crafting straightforward information pages. However, when you aim to create content with intricate layouts and visually captivating designs, HTML and CSS proficiency take center stage. Due to the specialised expertise required, many Magento administrators encounter challenges in producing compelling content.
The name "WYSIWYG editor" can be somewhat misleading, as one might expect the content entered to appear precisely the same on the web store. In practise, it doesn't work that way. For instance, when adding a widget with a product list, the editor displays only product links, and the actual results appear only on the published page.
Limitation
Overall, it's evident that earlier versions of Magento fall short in terms of efficient content management. While they meet fundamental requirements, they do not provide a user-friendly page editor and a variety of content types. Fortunately, integrating robust ecommerce and CMS components is a viable solution for businesses built on Magento.
How can you kill these limitations?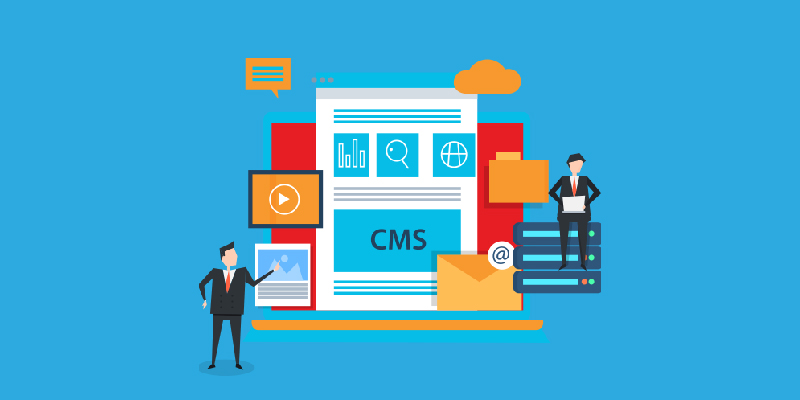 Creatix9 UK, in our approach, begins by considering business CMS requirements and the available budget to determine the optimal solution.
Upgrading the Magento application to the latest version is a direct route to enhancing content management. Generally speaking, each new Magento release represents progress towards enabling retailers to meet consumer expectations and effectively manage their business. The motivation to stay current with releases and upgrades regularly lies in improved content management, security and performance enhancements, functional fixes, and new features.
We bifurcate ecommerce and content management functionality into two separate systems. While Magento handles the former, the latter necessitates full-fledged CMS software that facilitates efficient page editing. We've witnessed this concept in action with a Magento-Pimcore integration project featured in our portfolio.
Lastly, we explore the Magento Marketplace to source additional functionality. For instance, we might consider utilising tools like the DragDropr Visual Content Editor as an alternative to Magento's native page editor and the Advanced Content Manager to accommodate various content types.
After the launch of Magento Commerce 2.3 Version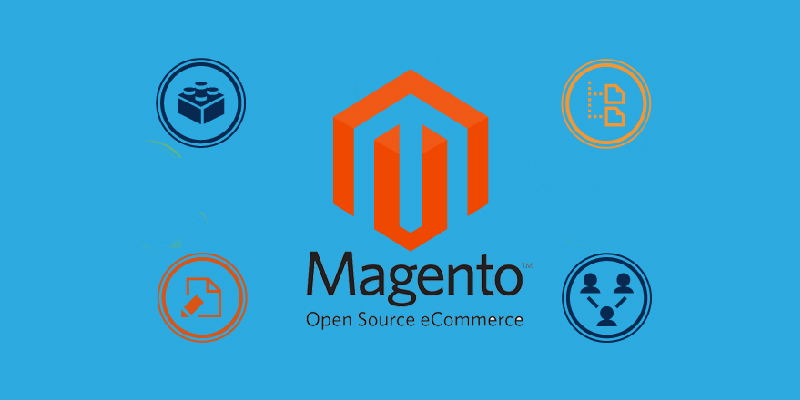 As the following system upgrade approaches, the Magento team proactively addresses retailers' concerns. It has already improved one aspect of the CMS. However, we believe that this is just the beginning of the journey.
A user-friendly drag-and-drop page builder has replaced the traditional WYSIWYG editor. It's important to note that the capabilities of this page builder had long been outlined in the Magento roadmap.
The team acquired the technology behind the Bluefoot CMS & Page Builder plugin to speed up the roadmap's progress. It integrated it into the Magento Commerce 2.3 release without a glitch. The noteworthy advantage is that working with this new editor doesn't demand technical expertise.
Users can easily select and construct a page layout by dragging content blocks, such as headings, banners, and media, filling them with information, and arranging them on the page. Seamlessly switching between editing and previewing facilitates achieving the desired page appearance.
With a drag-and-drop page builder in place, ecommerce teams can now channel their focus into creative vision rather than requiring programming skills. Additionally, Magento developers have a role to play, as the Bluefoot editor features unencrypted code, enabling them to extend its functionality.
Magento Commerce 2.3 maintains the status quo regarding content formats: standard ecommerce pages are included by default. In contrast, other formats are available as custom solutions.
Limitation
Starting at $24,000, the license cost of Magento Commerce scales upward in tandem with a company's gross revenue from sales. For ecommerce businesses with modest revenue, the price and the extensive functionality of Magento Commerce might appear excessive. They may succeed with the free Magento Open Source version as a viable alternative.
We highly recommend delving into our in-depth comparison of Magento Open Source versus Magento Commerce to aid those deliberating between Magento products. This analysis comprehensively examines the features offered and pinpoints the ideal fit for various businesses.
In the context of CMS functionality in the latest version of Magento Commerce, a single hindrance prevents ecommerce companies from achieving effective content management – the inability to create diverse content types.
How can you kill these limitations?
We avoid intricate solutions like integrating Magento with a full-fledged CMS system in this scenario. Instead, we opt for a cost-effective approach – installing a pertinent plugin. The choice hinges on the level of content diversity you anticipate. We can select an all-in-one plugin that covers creating various content types or pinpoint the specific functionality you lack (such as a blog) and opt for a suitable solution.
How Does CM Compare in Alternative Ecommerce Platforms?
Understanding Magento's extent of CMS capabilities requires a comparative analysis with other alternatives. Our goal is not to provide an exhaustive overview of content management functionalities in different ecommerce platforms but to highlight some distinctive aspects. This analysis is contingent on a company's size.
For instance, consider SAP Commerce Cloud, tailored for enterprise businesses. It features a content management module called SmartEdit, which employs a drag-and-drop approach to page creation. Beyond its user-friendly page builder, it boasts a substantial competitive edge – content personalisation capabilities. Users can establish customer segment rules and tailor content within the editing tool accordingly.
For instance, a company with a loyalty program seeking to launch discount campaigns for different loyalty levels – like bronze, silver, and gold – can use SmartEdit to display relevant promotional banners for each customer segment on the homepage. The preview feature allows users to assess the resulting page from the viewpoint of various customer groups.
Regrettably, specific cost details about this solution remain elusive. SAP Commerce Cloud operates on a quote-based licensing model, where the final price is contingent on business requirements—development model, system complexity, and integration points.
In contrast, ecommerce startups frequently gravitate toward entry-level platforms like Shopify. In general, its page management functionality is akin to earlier versions of Magento (before 2.3) – pages are created in a WYSIWYG editor, which can be inconvenient for users, particularly those accustomed to alternative methods of page building using content blocks.
However, Shopify offers a notable advantage by incorporating a built-in blogging engine, allowing retailers to launch a blog without needing customisations or third-party integrations.
Shopify offers three pricing plans, starting at $29, $79, or $299 monthly, depending on the desired functionality and the number of user accounts required.
Make your content earn you more
Content marketing is indeed a potent trust builder for customers. While we wholeheartedly endorse this perspective, it's not the sole reason.
Creatix9—the leading web and CMS development company in the UK, possesses the knowledge and expertise to harness the power of content strategically, driving increased traffic to ecommerce websites and unveiling fresh sales opportunities.
Our UK web development services can provide you with the necessary CMS tools for your initiatives and educate you on these techniques.
If your enthusiasm for content marketing aligns with our digital services providers, don't hesitate to reach out and connect with us.