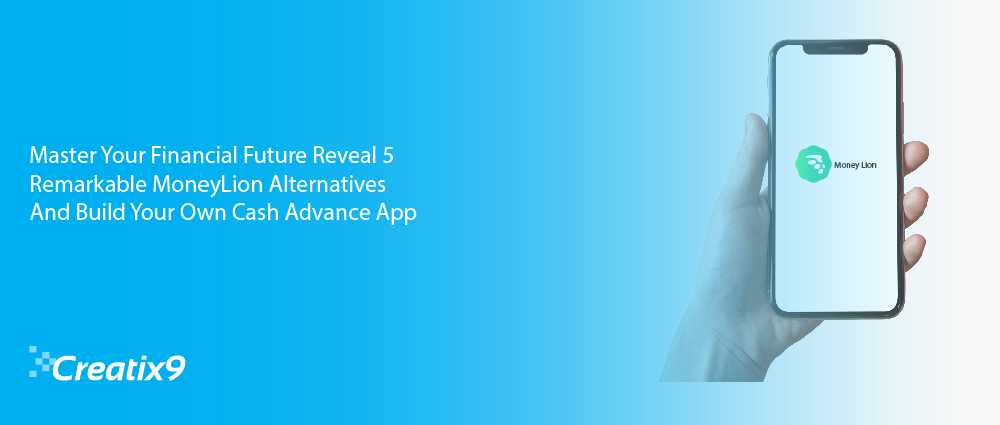 At the moment, when our bank accounts are dangerously low, and we need immediate cash before our next payday, cash advance applications become a crucial lifeline. MoneyLion, a pioneer in this field, has dominated the market by providing a seamless and speedy process for users to access funds.
Before developing a cash advance app like MoneyLion, you must partner with the best digital agency in the UK  known for its expertise. They will guide you through the process and ensure your app's success.
By picking the right partners, like our mobile app development company, or the best web design company in the UK, you can build a cash advance app that stands out in the market and meets the needs of your users.
So let's begin with the blog to explore the MoneyLion app, the benefits of developing your own advance cash app, and the alternatives to MoneyLion and what they do.
What Do Apps Like MoneyLion That Let You take A Cash Advance Do?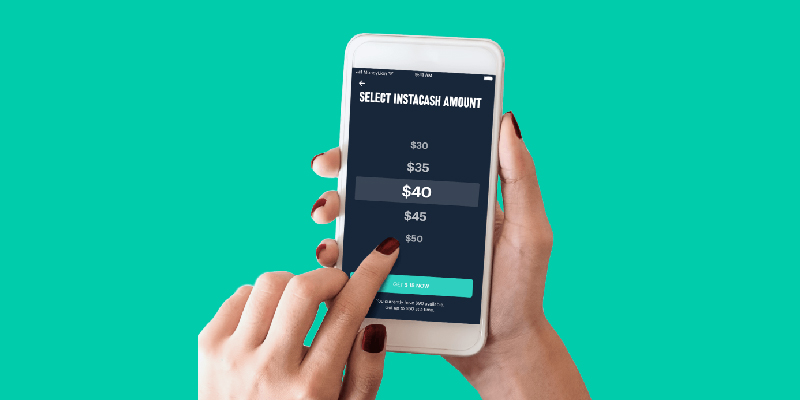 Cash advance forms allow people to take money before they are paid again. Rather than charging interest on payments made through these apps, a fee is charged, which is usually less than the interest rate. This is an easy, low-cost method to use rather than high-interest payday loans.
First, let's talk about some basic terms vital to know when making an app like MoneyLion.
Amount: The amount in question is the cash advance app loan. Users can only take up to a certain amount with each app.
Processing Time: The amount of time it takes for an app to send money to a user's bank account. Different apps take time to work, and some can do quick transfers in certain situations.
Fees: rather than interest, cash advance applications charge a fee, which is often fair and saves users money.
Paying Back The Cash Advance: The user's next paycheck will be used to pay back the cash advance. Depending on how the cash advance app works, the plan for paying back the loan may be flexible.
What is MoneyLion?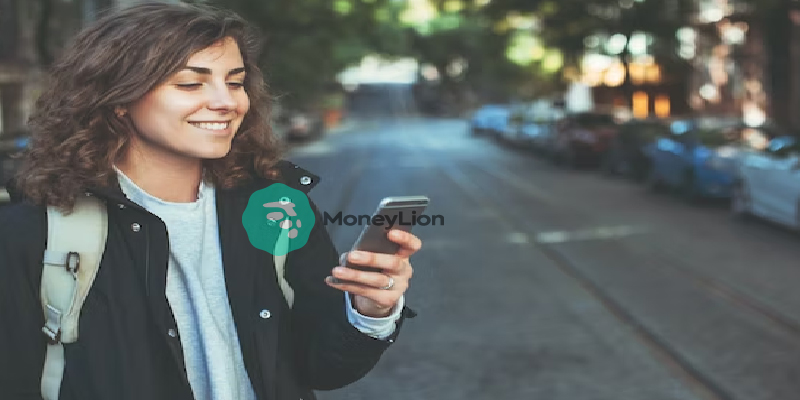 MoneyLion is a well-known app that immediately gives cash loans up to $250. Users must sign up for an account and link it to their cash account at a different bank.
With a MoneyLion account, the money is typically in their checking account in 12 to 24 hours. With no MoneyLion account, it can consume 2 to 5 working days. There is a quick way to grow cash in a matter of minutes if you need it quickly.
The user's next paycheck is used to pay back the advance amount and a fee the user picked. The application needs to say what the most you can pay. An optional expedited fee runs from $0.49 to $8.99 per $5 to $100 advance amount.
Even though MoneyLion is a popular choice, it may not be the cheapest one. In the next section, we'll examine these other choices, focusing on what makes them better than MoneyLion.
Potential Pros Your Business Can Have When Developing An Instant Cash Advance App?
Creating an app for quick cash loans can help a business in many ways. Here are several significant benefits:
Meeting Customer Wants: Many people need help making ends meet between jobs and need money immediately. By making a cash advance app, your business could offer a helpful service, help customers with pressing financial needs, and build a loyal user base.
Making Money: Cash advance apps usually charge a fee for their services, which gives your business a way to make money. If you handle these fees correctly, they can be a good source of income and help your business stay financially stable.
Competitive Advantage: As the financial technology (fintech) industry thrives, your business can take an edge by making an app for instant cash advances. With an app that is easy to use the app, you can set yourself apart from other lenders.
Costs And Risks Reduction: Cash advance apps can save both the lender and the user money compared to traditional payday loans. By using technology, like automated underwriting and streamlined procedures, you can cut down on operating costs and the amount of administrative work needed to handle loans.
Data-Driven Insights: Via the cash advance app, your business can learn a lot about users' actions, spending, and money handling. With the proper research and use of data, you can learn more about what consumers need, progress your offers, and increase the overall user experience.
Positive Social Impact: Your business can benefit society if it helps people with short-term money problems by giving them easy-to-get and affordable financial solutions. This could help your client's finances and improve the image of your business.
Thus, making an app for an immediate cash advance can have many benefits, such as meeting customer wants, making money, giving you a competitive edge, lowering risk and costs, getting valuable data insights, being scalable, and helping people.
When developing your cash advances app like MoneyLion, you can partner with the best digital agency in the UK known as Creatix9 UK. We are the top mobile app development company, a leading web design agency, and a reputable logo design company. Our expertise will ensure a successful and visually appealing app that stands out in the market. Contact us now!
What Cash Advance Apps Can You Use Rather than Moneylion?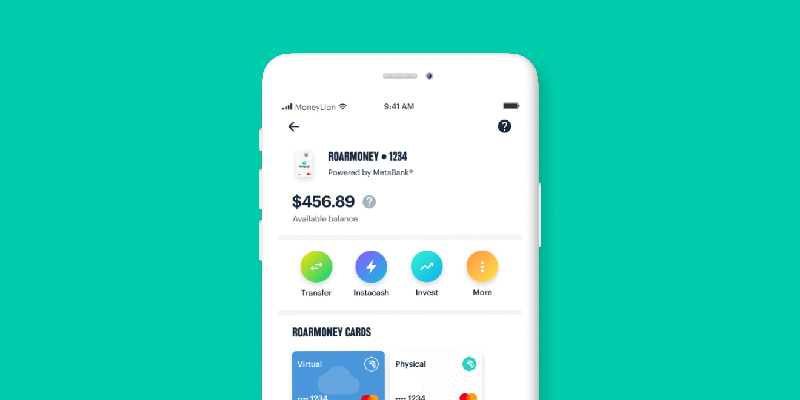 We already know about your great idea for a cash loan app like MoneyLion. Because of this, we decided to help you find out more about who your competitors are and how they do business.
Chime
Chime, a disruptive startup in the cash advance application market, offers a new way to deal with overdrafts. Users with a Chime checking account and at least $200 in eligible deposits can take overdraft protection.
Chime offers them money to avoid overdrawing their bank accounts. The loan amount varies between $20 and $200, depending on account usage. There are no fees. The loan is immediately paid back when the user gets paid. Users can leave a tip if they wish to.
EarnIn
EarnIn is an excellent way to take a cash loan for people who just got a job. It gives out loans of $100–$750, usually paid in 1–2 working days. EarnIn stands out from its competitors because it lends money based on how many hours customers work and how much money they make.
EarnIn offers standard advances and a Lightning Speed option for people who need money immediately. With this option, users can take cash faster for a fee that ranges from $0.99 to $3.99, based on how much money they wish to borrow.
EarnIn also has a feature called "Tip Jar," which lets users provide tips as a reward for doing jobs well.
Bryt
Brigit is a well-known app that gives people up to $250 cash advances. It is similar to MoneyLion in this way. If the advance is tied to a debit card, it happens immediately. If not, it happens the next day before 10 a.m. Eastern Time.
Brigit doesn't have a tipping plan you can choose as other apps do. Instead, customers must pay $9.99 monthly to use Brigit's tools for building credit and getting cash advances. Users who wish to improve their finances can use the app to find side jobs, help with planning, and take financial advice. Brigit's services to protect against overdrafts are very important.
Brigit is the best option for someone who needs short-term money because it has a low loan limit and requires a subscription.
Empower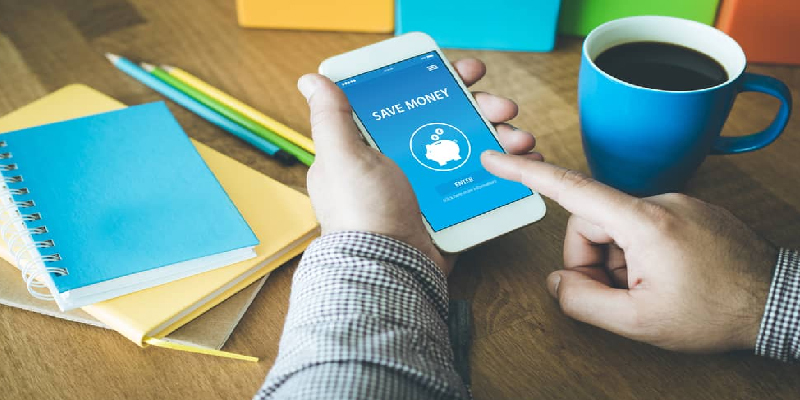 Empower is an app for people who often have trouble with their money. For $8 per month, Empower app users can take loans without paying late fees or tips. By making an Empower Account, customers can use the app to look at their banking details and see if they are eligible.
Empower is different from other apps because it lets independent workers use it and gives cash advances of up to $250 within one business day, which is fast, or quickly with a fast funding cost. Empower also gives reliable financial advice to help people make better choices with their money.
Dave
Dave, app users can use rather than MoneyLion to take a cash loan. Users who pay a small $1 monthly fee can take up to $500 in cash loans. But using both an Extra Cash Account and a Dave Savings Account could be hard for some users.
Even though clients can pay a fast fee to speed up the process, transferring money from Dave requires two business days. Dave stands out because it offers people raises no matter how many hours they work – full-time or part-time.
Dave also has a unique tool called a "goal account" that lets people transfer small amounts of money to pay for big goals like expensive degrees or weddings.
Note: Prices mentioned in this blog may vary with time.
Do You Also Wish To Create Apps Like Moneylion That Enable People to Borrow Money?
Creatix9 UK is a top digital firm in the UK. We are a great partner for creating your financial app. Our best web design company is dedicated to making a high-quality mobile app per your vision.
We have a good experience in the field, so we are aware of how to create an application that is both lively and beautiful to look at. Trust our app creation company to transfer your ideas come to life. Work with our logo design company in the UK to create a brand that stands out.