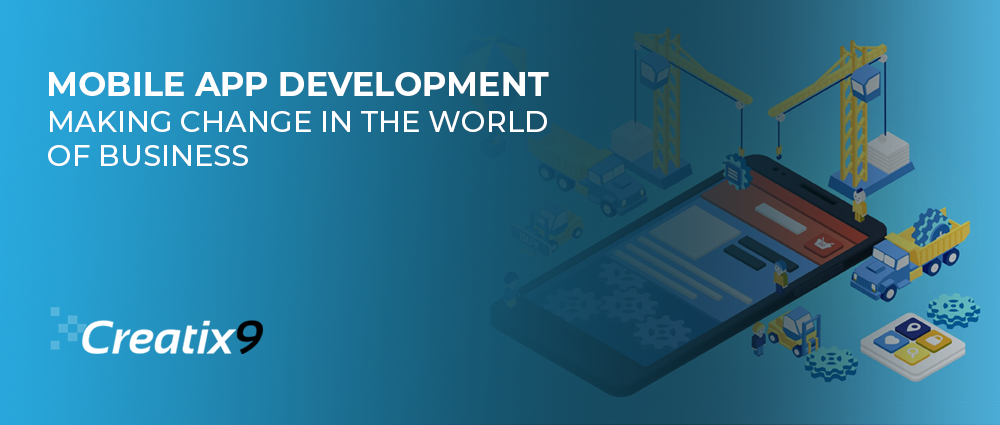 It's no secret that mobile apps are growing rapidly. As such, the future of the app industry remains bright! With a growing number of users and profit from app downloads the situation is only getting better.
According to the recent study, mobile app downloads are about to reach 258 billion  in 2022, a 45% increase from previous years. With mobile app usage on the rise, the industry now expects consumers to generate more than $156 billion in app spending  in 2022. Therefore, mobile app development company in UK is taking the world by storm and changing the way business is done.
The growth of mobile application technology is amazing and   will be growing every year from now on. Mobile apps have become so powerful and convenient that many people are starting to abandon the desktop entirely and rely solely on their mobile phones to access information and shop online. Apps are also changing the way companies interact with each other.
Mobile App or Mobile Web, Which One is Good For Business?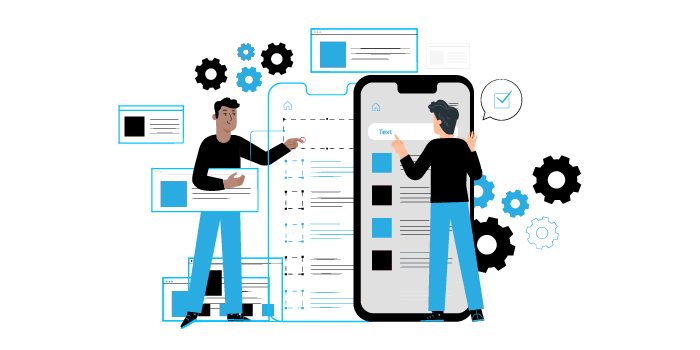 Mobile apps are now more accessible and mobile websites are easier to update. However, there are different reasons why mobile application is important for your business. Let's look at six main reasons.
Impending Marketing Tool
These apps allow you to sell in many different ways and can be used in different industries. They can also make it easy to find different brands on cellphones.
Provide Interactive Content
The demand for interactive content is increasing rapidly. This show your customers expect more from their mobile experience, and that's why you should concentrate on the interactive content  It makes it easy for your potential buyers to interact with your business easily via   mobiles. In this way, you can get real-time feedback from them and serve your customers better while they are working on their mobile device.
A Good Way to Market Your Brand
Mobile apps are expected to generate $935 billion revenue by 2023 . The mobile marketing allows you to tailor your company's apps to customer needs and target groups according to demographic characteristics. Companies that use mobile marketing see higher traffic rates across buyer base.
Advance Your User Experience
Mobile user experience is the new drift in the digital marketing industry. The center of this section is to expand the mobile UX and provide visions to create better customer experiences.
Consumer experience is not only about developing devices, but also about making them fit to the demands and potentials of the users. Therefore, it is changing users' expectations of what they can do with their mobile phones, making it important to keep up with the changes.
Easy To Update and Maintain
A key reason of getting your very own custom cellular app is that you have complete control    over the content material displayed on the ones devices and can manage them easily. This means your app will be much easier to update and maintain.
Push Notifications
It's important to stay connected with your app's users. You can inform your customers about new offers, new features, or suggested purchases. This makes your app easier for them to use and helps you maintain high engagement rates.
You can even use in-app notifications to design campaigns that extend your users' app sessions. Moreover, the push notifications are the only way to live   inside the user's thoughts and ensure engagement   with your app.
How to Create Custom Mobile App?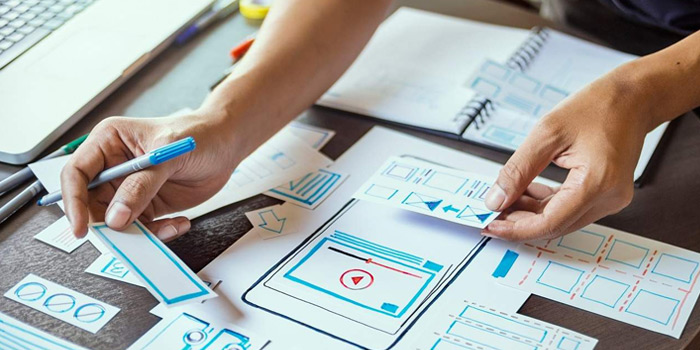 Building a custom mobile app would not must be difficult. You can discover a company that makes custom mobile app improvement and look through the process. Before we start, we need to complete a few steps.
Select a Platform
You'll need to decide what kind of system you're developing your app for. The most common systems  are Apple's iOS app marketing services and Google's Android operating systems. You need to plan your business goals accordingly
Furthermore, you need to decide what goals you want your custom mobile app to achieve. This generates more sales, improves customer service, or increases employee efficiency.
Create a Theme
Developers create different themes for their apps, so you can choose which one to proceed with.
Upload Your Photo
After choosing a theme that suits you, upload photos and videos  in the app.
Prepare For Success:
Remember, successful custom mobile app development is just the beginning of business success.
Application Development Technology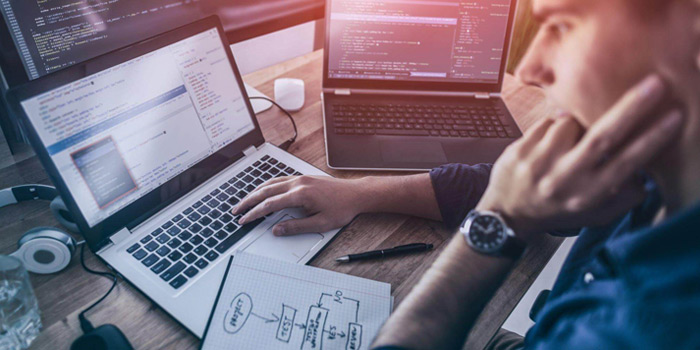 It's time to get back to the technical side of mobile app development. As explained in the sections above, building mobile apps involves a variety of platforms, languages, frameworks, tech stacks, and other technologies.
Here the two famous mobile platforms are iOS and Android. Besides this there are also things like Windows that have a smaller market share.
Mobile apps fall into three categories according to platform:
Native apps, web apps, hybrid apps.
Native App
Different platforms have a different app development environment, languages ??and frameworks. They use platform-specific technologies called native apps.
Android apps use Kotlin and Java as their programming language and follow to Android-specific design ideas. Apps built this way only work on Android phones. They offer an immersive experience and use Android features to provide the best user experiences.
Similarly, iOS apps are coded in Swift and follow iOS strategies. Basically, we can say apps built for surfing platforms are called native apps.
When you create a local app, you essentially undergo improvement cycles, one for Android and one for iOS. This method is time consuming and expensive.
Web Application
A net app is absolutely platform-impartial and operated through a browser at the net. Therefore, the net app may be used on any tool with a web browser. Besides this, these apps are commonly coded in HTML5 or different net frameworks and get deployed in less time with significantly reduced development cycles. This experience may not be fully immersive.  Some browser tabs and ribbons can take up screen space. However, new website applications have changed to enhance user experiences, making them a really good option for small businesses looking for an app on a budget.
Hybrid Application
A hybrid application is halfway between a native application and web app. It uses cross-platform frameworks and programming languages ??like Flutter, React Native to create an advance application. These frameworks facilitate code reuse across platforms, allowing you to write large amounts of code once and reuse it multiple times. Moreover, they apply platform-specific changes for greater impact.
You can choose the best app type and start developing your smartphone apps based on your specific needs, schedule, and budget.
App Marketing
Last but not least, you should familiarize yourself with app marketing. Your unique creativity and business acumen are most tested in this stage of success or failure. You can create the best mobile application, and for that you need to get people to know about it, if not then you won't get the access you are looking for.
There are different ways to sell your app, both free and paid. Therefore, companies have started using it to make waves on social media. They can showcase your app using different types of platforms. Further, in-app advertising can also be used in other apps. Take the example of YouTube advertising which is an expensive but very effective strategy that you can choose if you have the budget.
App Store Optimization
To enhance your mobile application's traffic and want more public to find it on store, follow the app store optimization as much as you can for best practices. You should use an attractive logo design and a short but memorable app name.
Use as many of your apps best screenshots as they best represent your app's outstanding quality. Remember, users want to see what they are doing before downloading the app, so don't skimp on photos and screenshots. Make sure you add a video that shows excitement, uniqueness and high functionality on your mobile. Also don't forget to add keywords in your tagline and description.
Mobile Application Monetization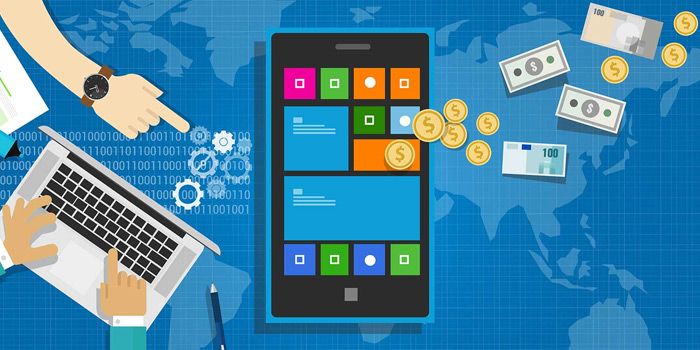 Application needs to generate profit, and for that you need monetization model for your application. But before you need to find what works best for you.
Paid downloads are a way to make money from your app. But before you ask your users to pay you upfront, you need to offer them a good value. Thus, 98% of global app profit comes from free apps.
In-app purchases are another option that allows users to use most of your app's features for free. However, you can add premium features for a fee.
Conclusion
In summary, think about what you're building your app for and carefully strategize how you'll use it. Once you know exactly what you need, hire a mobile app development company with the necessary skills and experience. If you're thinking to start the mobile app development process at a reasonable price, get in touch with Creatix9.