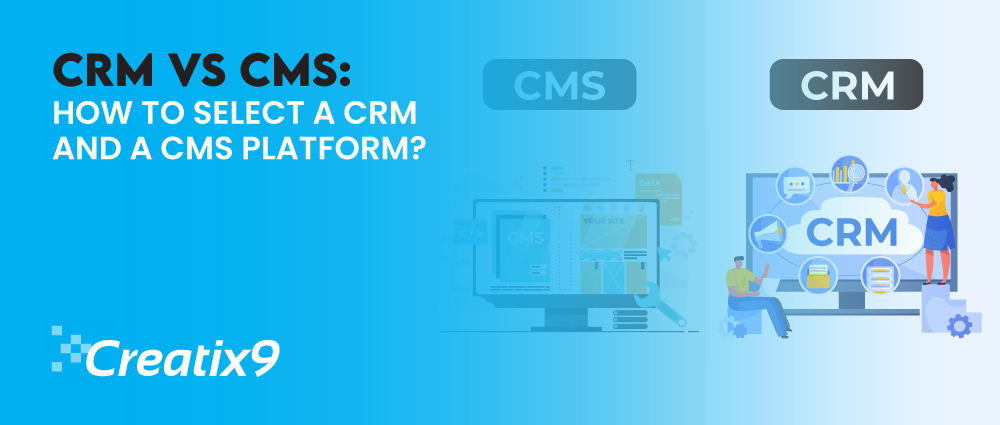 Although CRM and CMS have similar short forms, they perform distinct functions. But that does not mean that they need to perform individually. You can enhance the effectiveness and profitability of your online store by combining the advantages of both platforms.
Several software and hardware types are necessary for an online store to function successfully. You need to understand how they works and their role in your organization to get the most out of them.
This is where the CMS vs. CRM debate comes into play. Both play significant roles in today's e-commerce infrastructure. So how do you categorize them, and what do they share (or not)?
Therefore, here, Creatix9 UK, the top CMS website development with online web development experts, compare and contrast what a content management system (CMS) and a customer relationship management system (CRM) are, why they're helpful, and how they can help your organization.
What is CMS?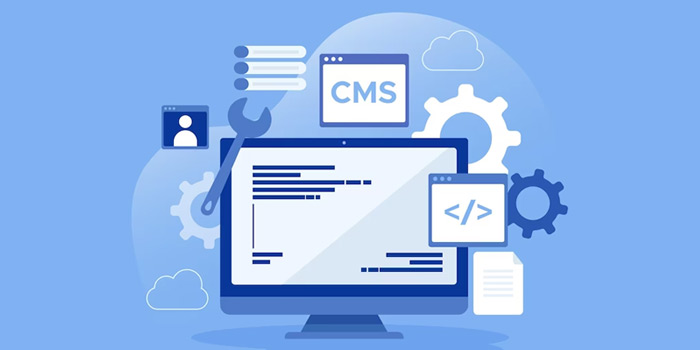 A CMS to manage content is central to your company's online identity. Multiple contributors can develop, edit, and publish content using a content management system (CMS).
Most of the time, content in a CMS is kept in a database and presented using a presentation layer built on a set of website-like templates.
A CMS framework excludes the need for developers or programmers to give time to the initial design.
CMSs reduce the burden of technical expertise for content providers by allowing them to enter content quickly into the backend. You can choose between a monolithic CMS and a headless CMS for content management systems.
In monolithic CMS, the front and back ends are inseparably linked, your content will be kept, and you will have less freedom to customize the system to your needs. Their convenience, however, is one of their selling points.
The flexibility of headless systems comes from the ability to access different channels from a single location, thanks to APIs that connect multiple frontends to a single backend. Despite their complexity, they provide advantages over monolithic systems, such as Omni-channel publication and localization.
Characteristics of a CMS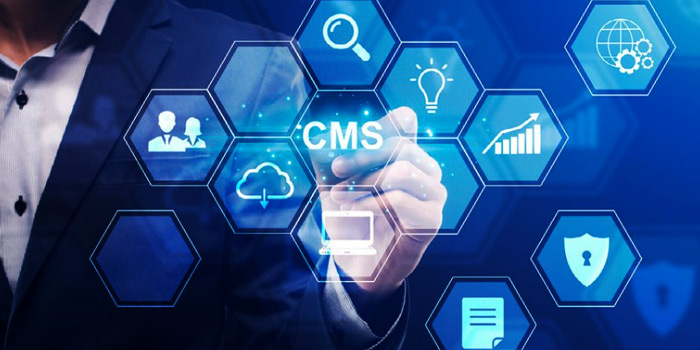 When comparing CMS and CRM, most websites require the functionality that a CMS, especially a headless CMS, provides. Here are a few cases in point:
Content Editor
The content editor is the core of the CMS. You can edit your site's content in various ways, including creation, removal, and management. This category's content could include the store's blog, associated microsites, and products. It won't be easy to manage a successful e-commerce website without a method to store and transmit this content.
Security
With users stating security concerns as the primary motivation for exploring other CMS options, it is richly apparent that a focus on user privacy is paramount. High-quality content management systems have built-in safeguards to protect user information, letting you keep your client's trust while delighting them with your service.
Collaborative Tools
Numerous persons will likely be responsible for maintaining a large website's functionality. Using a content management system (CMS), teams can collaborate on a single project in real-time while keeping everyone informed. Role management, custom processes, and in-engine comments are all possible capabilities.
Asset Manager
When you sell items, a lot of media is associated with them. You can save a lots of time and effort by rapidly locating the required media files within your system. You can have this with a content management system (CMS) that includes a digital asset manager, allowing you to maintain a uniform brand presentation and simplify editing.
What is a CRM?

Customer relationship management (CRM) software compiles information from your users into a searchable database so you can personalize and enhance their digital interactions with your brand. You can analyze the data it collects from customer interactions on your website to help you fine-tune your sales process.
Characteristics of CRM
The purpose of customer relationship management systems is to assemble helpful information about your clientele. You can find out how they feel about their experiences on your website and use that information to improve your strategy with the help of tools like:
Centralized Customer Data
A CRM stores client information in one place, just way a CMS stores content. All data collected from user interactions with the site are centralized and saved in one place, from their initial visit to their last transaction. This makes it easier for you to see your client's preferences and needs from a high perspective.
Integration with email
One study found that email marketing can return $36 for every $1 invested. So sending out a blast of generic email won't get you there. The trick is to grow unique approaches for many subsets of your desired clients. CRM provides you with that information that supports you to generate emails that convert.
Analytics
Understanding your customers is the first step in creating a successful relationship.
If you can anticipate their needs, you can satisfy them. Analytics make it easier to understand client activity through reports that show how they interact with your company. No manual spreadsheet creation is required. A robust CRM system will generate the findings automatically.
Contact Creatix9 UK to know the actual outcome of these CMS and CRM mixtures. We are the top CMS Website Development Company in the UK. Our most skilled online web development experts will keenly perform their duties in delivering the best CMS or CRM for your business to let it shine in the sky. Don't wait, and make a connection with us now.
What's the Dissimilarity Between a CRM And a CMS Tool?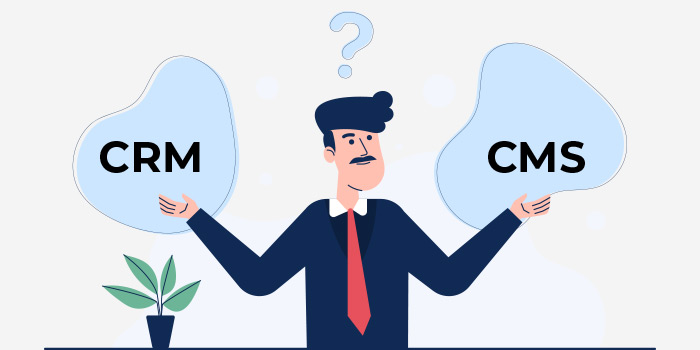 The question "what's the difference" between content management systems (CMS) and customer relationship management (CRM) cannot be the best one to ask. In its place, we could ask ourselves: "what they have that are common?" The truth is that the synergy between these two resources is where their true strength lies.
CMS provides information from the user experience that CRM gathers and learns from to improve the CMS. The cycle never ends! Concentrating on their relationship is the most straightforward strategy to maximize your store's success.
When you execute them is the primary distinction between CMS and CRM. You will likely begin with a content management system (CMS) to create the groundwork for your online presence.
You might not immediately require a customer relationship management system (CRM) if starting with a smaller user base. But, as your business expands, you'll undoubtedly find that incorporating one improves the effectiveness of your sales funnel.
Where Do Start When Deciding Which Option Is Best For My Company?
Online stores frequently need both CRM and CMS solutions. There should ideally be some synergy between these instruments. A content management system (CMS) software solution is essential when launching an online store.
In addition, a content management system (CMS) is an excellent place to begin if inbound marketing is a crucial strategy for your company.
Having a system for this if numerous people are contributing content is crucial.
Your content management system (CMS) provides vital advantages to small company websites, such as:
Search engine optimization (SEO)
Drag and drop content editor
Content planning tools
Website design
Yet, if you run an outbound sales-focused company, CRM implementation should come first.
Even if your company is starting, implementing a CRM will help it flourish. You can track your sales leads with customer relationship management software, gather insightful data, and accelerate your sales process.
With a customer relationship management system, it will be easier for your e-commerce business to maintain track of its consumers and clients. Both sorts of applications will be necessary as your e-commerce enterprise expands.
With a well-implemented CMS-CRM interface, data from your online store can be automatically sent to the end, where it can be analyzed and used to inform business decisions.
In this approach, you can track a user from the moment they engage with your brand's content for the first time through the sales funnel and beyond, turning them into raving fans of your product.
The more you learn about your consumers' journey with your company, the more you'll be able to address their pain points, streamline your marketing, strengthen your relationships with them, and, ultimately, grow your business. This lets you enhance what's working in terms of marketing and put more resources into what's working well. When your content management system (CMS) and customer relationship management (CRM) are integrated, you can compare website traffic and conversion rates to those of your other digital marketing platforms.
Conclusion
Comparing content management systems (CMSs) and customer relationship management (CRM) systems (which monitor clients and facilitate sales efficiency) reveals two distinct applications. But you can still treat them independently. The complementary nature of these instruments allows for their combined efficacy to be maximized.
So, approach Creatix9 UK for your CRM or CMS website development, as we hire e-commerce web developers skilled enough to give you quality with every possible feature in your CRM or CMs software as per your business needs.