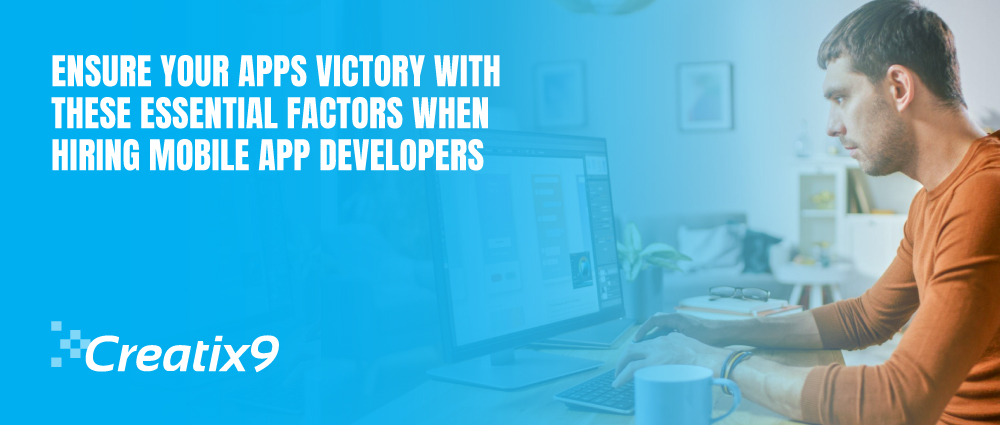 The rapid progress of mobile technology has revolutionized businesses, with mobile app development becoming a crucial aspect of their growth and success. It offers expansive business opportunities for scaling operations and expanding online audiences.
You know that the total revenue of the mobile app market will have an annual growth rate (CAGR 2022-2027) of 8.58%. This growth rate is projected to lead to a market volume of approximately US$755.50 billion by the year 2027.
However, with a vast pool of mobile app developers available, discovering the right fit for your organisation can take duration and effort. Each developer's distinctive knowledge makes finding a "one-size-fits-all" solution challenging. But fear not, as we're here to support you in making a knowledgeable decision when selecting the finest mobile app developer.
In this blog, our mobile app and custom software development company will provide tips and insights for hiring a worthy app developer. It will ensure you work with a developer who understands your requirements and delivers an attractive user interface that leaves a lasting impression on your users.
Why Are Mobile Business Apps So Important?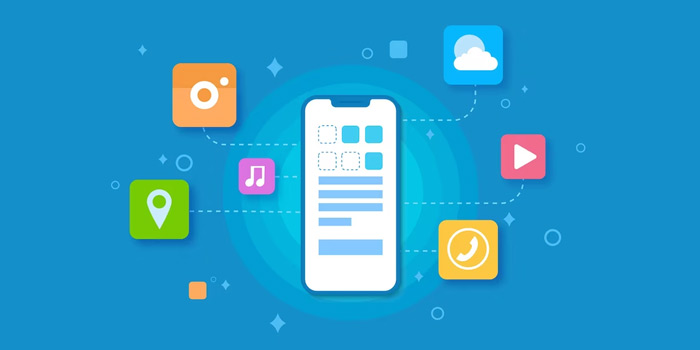 The number of smartphone consumers has skyrocketed in recent years. Businesses use digital discounts and promotions to improve customer service. An optimised app for iOS and Android is crucial to attract and keep customers.
Need more reasons for your business to have a mobile app? We have outlined several advantages for your consideration.
Raise The Profile Of Your Brand
A mobile app serves as a contemporary link connecting you with your customers. It increases consumer engagement and establishes a loyal customer base to help businesses reach potential customers. Using an app, you can send notifications about new releases, bargains, and the most recent updates. Text notifications can have a positive effect on your clientele.
Superior Client Support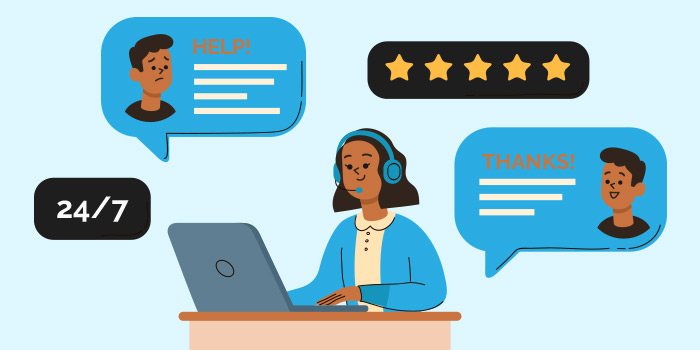 We recognise that providing superior customer service is crucial to establishing long-lasting client relationships. Users seek simple and prompt answers to all queries today. Consequently, whether they are contacting you with a query or purchasing your products, customers seek options that enhance the entire experience. In addition, offering users 24-hour messaging support via your app may boost your app's visibility and usability. It allows you to reach out to prospective consumers and generate solid leads.
Differentiate Yourself From Your Competitors
Would you like to add some flavour to your business? Introduce an app for this purpose. It will place you ahead of your competition.
Does that sound convincing? If so, the next step is to explore and employ a mobile app developer who meets your requirements. Either you can hire a freelance developer or a third-party service developer. Herein lies the difference.
Freelance mobile app developer: The best choice for small and medium-sized businesses is to employ a freelance mobile app developer. Since freelancers can work from anywhere worldwide, you can recruit developers from any country and pay less. Setting a deadline will guarantee the success of the entire app development process.
Mobile app developer from a third party: Engaging a mobile app developer from a third party brings cost-effectiveness. You can access better expertise and faster development. You can use their specialised skills and experience while concentrating on core activities, leading to quicker time-to-market for your app and better overall productivity.
Android and iOS control the majority of the mobile operating system market share. It is better to engage iOS app developers for Android products and iOS app developers for Apple devices separately or to hire a developer with expertise in both operating systems.
Essential Considerations When Selecting A Mobile App Developer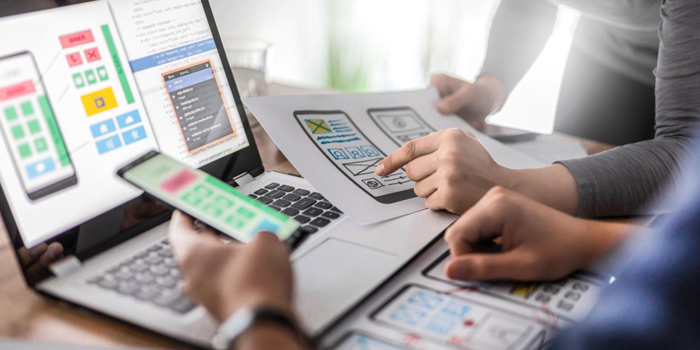 With an app, your company may see an increase in revenue. Whether browsing for data or making a purchase, almost all smartphone users favor mobile apps over web browsers. Therefore, you want an app to raise the overall visibility of your brand.
When selecting a mobile app developer, you must pay cautious attention to every detail. Watch for helpful communication skills, sufficient knowledge, and experience.
Hiring a mobile app developer might appear daunting to those with minimal experience and education. We have created a list of tasks to simplify the procedure further. Before selecting your next mobile app developer, consider these tips.
Technical Expertise
It requires considerable effort to create an app. In addition to experience, you should consider other factors in the recruiting process. The knowledge of the developer is what it is. Before it becomes available to the end user, an app undergoes several processes, including conception, design, development, testing, and deployment. In addition to experience, technical expertise is also necessary.
Your developer must hold a technical certification and has recently attended seminars. Select a developer with hands-on experience and a thorough understanding of both operating systems.
Android app developer: An experienced Android mobile app developer should be fluent in Java, Kotlin, C#, Python, and C++, among other programming languages.
iOS app developer: While searching for an iPhone app developer, seek proficiency in Swift, Objective-C, Flutter, and C#.
Asking the developer about their familiarity with the most recent versions of iOS and Android will help you assess the situation with greater accuracy.
Excellent portfolio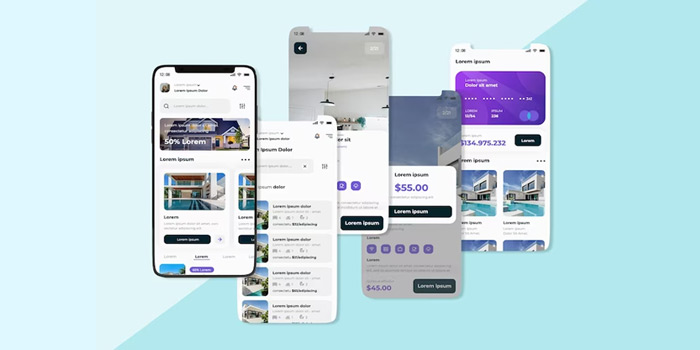 When considering a mobile app developer for a job, their knowledge and experience is crucial. You can assess their suitability by examining their portfolio. A good developer has experience in healthcare, finance, e-commerce, and more. They can easily create apps with features like user login, messaging, payments, and much more. Their diverse experience shows they can handle different projects well.
Assess the quality of the previous app's design they worked on or published. A well-designed UI with intuitive UX enhances user satisfaction and engagement. Check the functionality and features of those apps. The portfolio should showcase the developer's ability to implement complex and valuable functionalities. Do they perform well and are optimised for speed and resource efficiency?
Ensure that the developer has experience with the platforms (e.g., iOS, Android) and technologies (e.g., React Native, Flutter) relevant to your project. Contact previous clients for references or testimonials to gauge their satisfaction with the developer's work.
If accessible, review code samples or their GitHub profile to assess the quality of their code and coding practises.
Asking the developer about their familiarity with the most recent versions of iOS and Android will help you assess the situation with greater precision.
Describe Costs
Occasionally, cheaper options are preferable. Your negotiation skills will determine everything. Before beginning your quest for a mobile app developer, you must set aside and establish a budget. This phase will allow you to hire an exceptional developer for the predetermined fee. It contributes to creating an open system between the developer and you.
Proposal Timetable
You should reach out to the developer and ask about the duration of their past initiatives to gain insight into project timelines.
You can ask about their development process and tools to understand their approach, which will give insight into how they manage time and resources.
If necessary, you can include SLAs in the contract. Service Level Agreements (SLAs) set clear expectations and consequences for missing deadlines.
Start with a smaller project to gauge reliability. A trial project helps assess the developer's ability to deliver on time before committing to larger endeavours.
Quality Assurance and Testing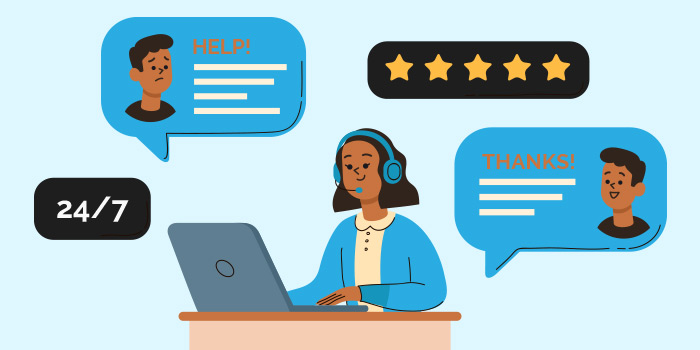 You can enquire about the developer's approach to Quality Assurance (QA) and testing with the following questions:
What kind of testing do you serve? (e.g., functional testing, usability testing, performance testing). You get an idea of the breadth of their testing efforts.
Do you have a dedicated testing team or process? This will help you understand whether they prioritise testing as a separate development phase.
How do you handle bug tracking and reporting? A good developer will have a systematic way of tracking and addressing issues found during testing.
What devices and platforms do you test on? Ensuring the app works well on various devices and platforms is crucial for a broader user base.
How do you handle compatibility testing? Testing on different devices, OS versions, and screen sizes is essential for a smooth user experience.
Do you conduct user testing or involve beta testers? User feedback can uncover usability issues that might be absent during internal testing.
What is your process for handling and fixing bugs? Learning how they tackle issues during testing is vital for a smooth development process.
What steps do you perform to ensure security and data protection? A developer should be concerned about app security and have measures to safeguard user data.
What is your testing schedule for the development timeline? Ensuring that testing is adequately planned and scheduled shows their commitment to quality.
Do you conduct performance testing for scalability? Performance testing is vital for apps that are expected to handle many users.
Conclusion
We have compiled a list of queries every employer should ask prospective mobile app developers. Your company's mobile app will work as a vital marketing instrument that pays to create a consistent brand identity across all platforms.
Are you looking for a mobile app or custom software development company? For extra guidance on selecting a mobile app developer, visit our website. We're the best digital agency in UK, with expertise in custom software solutions and mobile app creation. Let's create a powerful app for your brand's success.