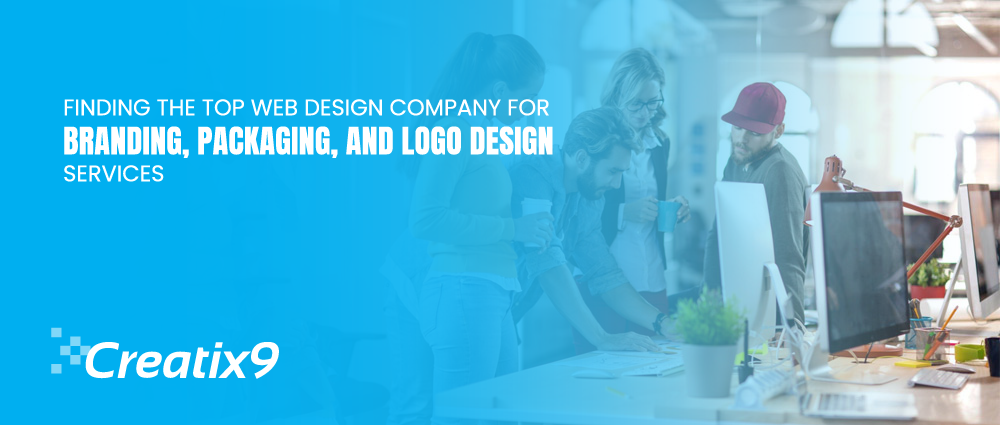 In the digital age, having a strong online presence has become essential for businesses to succeed. A website must be both aesthetically pleasing and simple to use in order to implement an effective branding, packaging, and logo design strategy. Working together with a competent web design business is essential for success in these areas. In this weblog, we will explore the key considerations for selecting the best web design company and why our branding, packaging, and logo design services are of the highest calibre. This guide will aid you in reaching a conclusion that is in line with your business objectives, whether you are a startup or an established company.
The Importance of a Professional Web Design Company
In the competitive digital landscape, first impressions matter. A professionally designed website reflects the credibility and professionalism of a business. It not only enhances brand visibility but also establishes a strong connection with potential customers. According to Statista, in 2022, the total number of web developers and digital interface designers in the United States was around 200 thousand. In 2032, this number is forecast to reach over 229 thousand. Web developers and digital interface designers are responsible for the design and development of websites or interfaces, including the overall layout, graphics, font type, etc.
An established web design firm can help in this situation. Such a company has the expertise required to create a website that effectively communicates the values of your brand to the target market. They can use their knowledge of design principles and user experience to create a visually appealing and user-friendly website that draws visitors and encourages them to explore further.
Finding the Best Web Design Company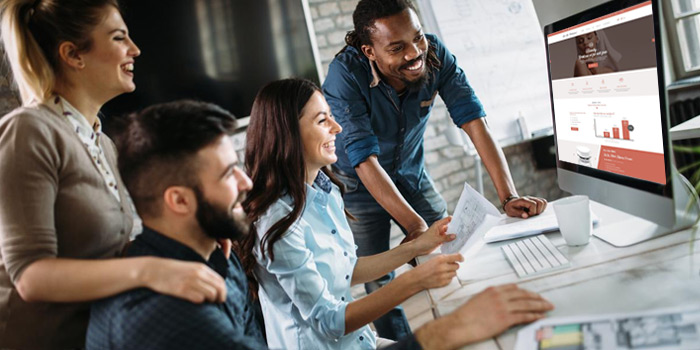 When searching for a web design company, it's essential to begin with thorough research. Start by identifying your specific requirements for branding, logo design and packaging services company. This clarity will help you focus your search on companies that specialise in these areas. Next, conduct a comprehensive search to shortlist potential web design companies that align with your needs. Look for companies with a strong portfolio of past work, positive client reviews, and case studies that highlight their expertise and creativity.
Select a web design firm that specialises in branding, packaging, and logo design for the best outcomes. Take into account their industry knowledge and capacity to provide specialised solutions suited to your company. Look for evidence of their expertise in responsive design, user interface and user experience optimization, and integration of search engine optimization (SEO) techniques. A comprehensive range of services demonstrates their versatility and capability to handle all aspects of web design.
The design style and aesthetics of the web design company should align with your brand vision. Examine their portfolio and assess whether their previous work resonates with your desired look and feel. Look for evidence of their creativity in crafting unique and visually appealing designs. A skilled web design company should be able to adapt its design approach to different industries and target audiences while maintaining a cohesive and compelling brand identity.
Collaboration and Communication
Effective collaboration and communication are essential for a successful partnership with a web design company. Assess their communication channels and responsiveness to ensure they are readily available to address your concerns and questions. Look for a company that values collaboration and involves you throughout the design process. Their willingness to incorporate your ideas and feedback indicates a client-centred approach and ensures that the final result reflects your vision and goals.
While cost should not be the sole determining factor, it is crucial to consider the balance between cost and the quality of services provided. Request detailed proposals and quotes from shortlisted companies, ensuring they include all the required services. Be mindful of potential additional costs and clarify the terms of payment. Also, discuss project timelines and ensure the company can meet your deadlines without compromising on the quality of work.
Client Success Stories and Testimonials
Take the time to review the web design company's client success stories and testimonials. Look for case studies that illustrate their capacity to design compelling packaging, logos, and branding. These illustrations shed light on their creativity, problem-solving abilities, and the outcomes they produced for their clients. Additionally, consider reaching out to their previous clients for direct feedback on their experiences working with the web design company. Their testimonials can offer valuable insights into the company's professionalism, reliability, and overall satisfaction with the services provided.
Customer Support and Maintenance
Inquire about post-launch support and maintenance services offered by the web design company. A reliable support system ensures the smooth functioning of your website and related design elements. Discuss their approach to updates, security measures, and technical assistance. A reputable web design company should provide timely updates to keep your website optimized and secure. Their commitment to ongoing support and maintenance demonstrates their dedication to building long-term relationships with their clients.
Benefits of Hiring a Web Design Company
Professionalism and Expertise
There are many benefits to hiring a web design company, including their professionalism and expertise in the field. Professional web designers possess the knowledge and experience necessary to create visually stunning and practical websites that enhance your brand identity. To ensure that your website is cutting edge, user-friendly, and search engine optimised, they stay up to date with the most recent design trends, technologies, and best practises. Due to their experience, they are able to handle challenging design issues and create a polished final product that fairly represents your business.
Customized and Unique Designs
A web design company will work closely with you to understand your business goals, target audience, and branding services and requirements. They can produce a unique website design for you using the information you provide. They will use the colours, fonts, and visual components of your brand to ensure uniformity across all web pages. They can produce a visually stunning website that sets you apart from your competitors and makes an impression on your visitors by using their creativity and design know-how.
User Experience Optimization
The success of a website depends on its user experience (UX). An interface's ease of use and visual appeal are equally important to a reputable web design company. The menus, call-to-action buttons, and layout are thoughtfully designed to increase usability because they have a thorough understanding of how users navigate websites. The growth of your company is ultimately fueled by improving engagement, lowering bounce rates, and increasing conversions through user experience optimisation.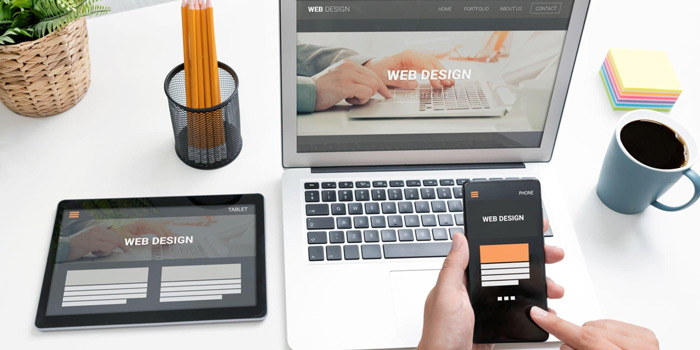 In the mobile-first era, a website must be responsive to mobile devices. Thanks to a web design company, your website will be optimised for various devices, such as smartphones and tablets. They use responsive design strategies, which enable your website to adjust and function flawlessly across various screen sizes. Improved accessibility, a consistent user experience across devices, and higher search engine rankings are all benefits of having a mobile-responsive website.
Search Engine Optimization (SEO)
An SEO-focused web design company is aware of the value of search engine optimisation for your website. They will design your website so that search engine crawlers can easily access it, and they will add pertinent keywords to the content. They also pay attention to page loading speed, mobile-friendliness, and other technical aspects that contribute to improved search engine rankings. Implementing effective SEO strategies increase your website's visibility, organic traffic, and potential for online growth.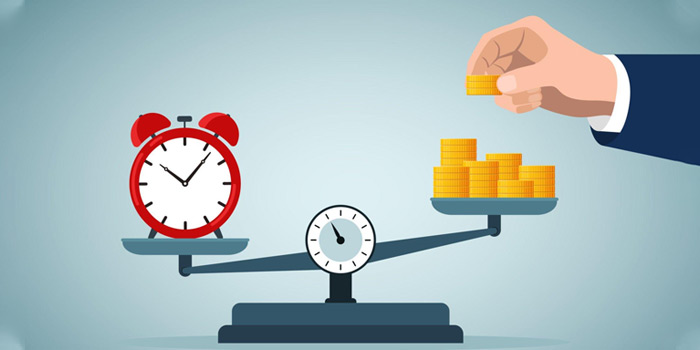 It can take a lot of time and money to build a new website or redesign an existing one. You can focus on your primary business activities while saving time by working with a web design company. They have a methodical process in place that allows them to efficiently manage the project from start to finish. Additionally, outsourcing web design to professionals eliminates the need to invest in expensive design software and continuously train in-house staff. It offers a cost-effective solution while ensuring high-quality results.
Hiring a web design company brings numerous benefits to your business. They are essential to building a strong online presence due to their professionalism, knowledge, and capacity to design specialised content, enhance user experience, and raise search engine rankings. By utilising their abilities, you can create a website that effectively communicates your brand message, draws in potential customers, and promotes business growth. It should be aesthetically pleasing, user-friendly, and mobile-responsive. Investing in a web design partnership can pay off in the long run and distinguish your company in the competitive digital market.
Conclusion
Gaining success in branding, packaging, and logo design requires investing in a reputable web design firm. By conducting thorough research, evaluating their expertise and creativity, considering client testimonials, and assessing their customer support and maintenance services, you can identify the best web design company that aligns with your business goals. Remember, a visually appealing and user-friendly website not only attracts potential customers but also enhances your brand identity. Embrace the power of professional web design services and make a lasting impression in the digital world. Furthermore, if you are looking for company logo design services then get in touch with creatix9.