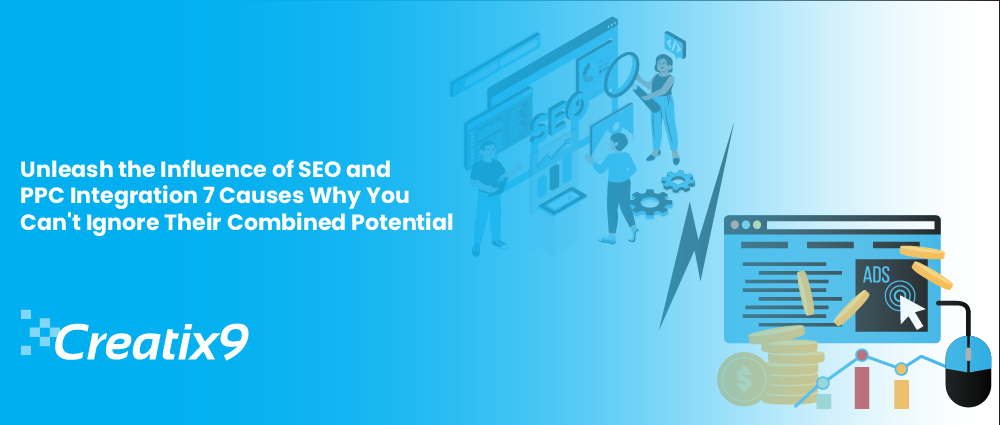 SEO and PPC are the most effective digital channels, regardless of the goals and objectives of your organisation, even though they can appear to be jargon in digital marketing.
A comprehensive digital marketing strategy enables you to connect the connections from one channel to the next, creating a seamless and end-to-end experience for your consumer journey. SEO and PPC are occasionally the subjects of debate.
There are various approaches to SEO and PPC in business but only a few realise the advantages of combining the two. Learn how combining SEO and PPC can enhance your online marketing efforts and boost sales and leads from Creatix9, the top digital service provider in the UK.
Why Decide on PPC and SEO?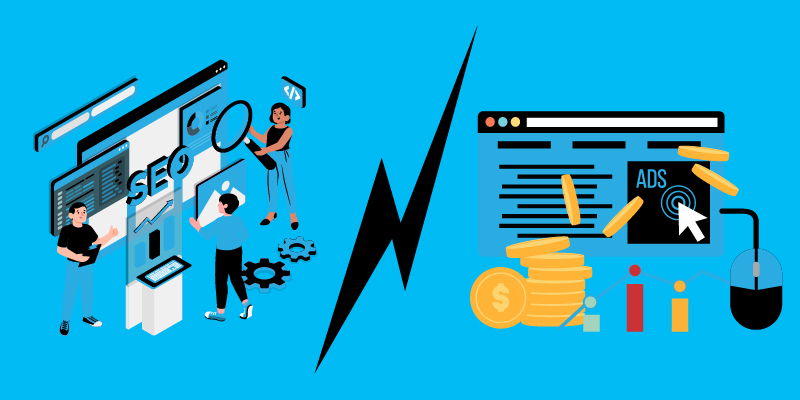 There are numerous reasons to include PPC and SEO in your marketing strategy, mainly if your potential customers use search engines to locate similar products and services.
Here is a comparison of the top advantages of PPC and SEO.
Get Aware of PPC's Advantages:
PPC advertising is an effective method that enables firms where payment occurs per click on their ads on search engines such as Google and Bing. This approach allows companies to bid on particular keywords associated with their products or services, which can significantly improve their online visibility and revenue. Their promotions will appear when users search for those terms. PPC advertising has become popular as more people turn to the Internet for online shopping and research, particularly since the pandemic.
PPC marketing offers numerous benefits to businesses, like Targeting consumers actively seeking the company's products or services; doing so can increase inquiries, sales, and website traffic. Businesses can use PPC advertising to reach consumers searching for specific keywords associated with their products and services.
PPC advertising can be a cost-effective method to target a specific audience. Companies only pay when a customer clicks on their ad, so they save money advertising to consumers who are not interested in their products.
Customers who have interacted with a brand, such as by visiting their website or adding items to their purchasing cart, can be retargeted with PPC advertising. Through targeted advertising, businesses can increase the likelihood of these individuals becoming paying customers.
PPC advertising's instantaneous traffic, qualified leads, and sales can support an organisation's SEO strategies. PPC advertisements can help businesses quickly become visible on search engines, increasing website traffic and improving rankings.
Get Aware of SEO's Advantages:
Search Engine Optimisation (SEO) drives organic traffic to a website by providing users with the most relevant search results. By delivering the best possible results, search engines like Google are more likely to rank your website higher, resulting in increased traffic. Unlike PPC, SEO focuses on organic traffic rather than paid traffic.
Incorporating search engine optimisation (SEO) into a company's marketing strategy can benefit businesses of all sizes. Think about this:
Studies suggest that users tend to trust organic results more than paid results, with approximately 70 to 80% disregarding paid results. Ultimately, this can enhance a brand's credibility and influence.
SEO can greatly benefit local businesses, as almost half of all Google searches are for local information. In addition, SEO can complement your content marketing efforts.
Although results can take time to achieve, once you attain secure positions, rankings can endure for a very long time.
Customers actively seeking your products or services online are more likely to convert from organic traffic.
How Pay-Per-Click Advertising Can Help SEO and Vice Versa?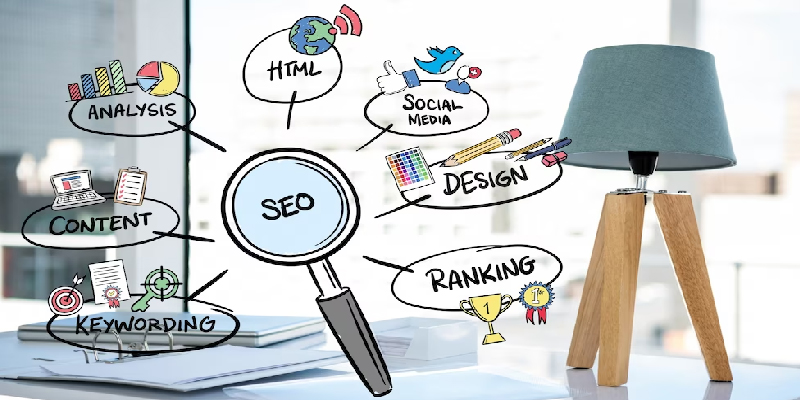 To achieve maximum visibility on search engine results pages (SERP), many successful search engine marketing (SEM) campaigns utilise a combination of pay-per-click (PPC) and search engine optimisation (SEO) techniques.
Although you can choose either based on your objectives (contact us if you need support deciding!), combining PPC and SEO can yield more significant results and boost the efficacy of your digital marketing activity.
The following are the top advantages of combining PPC and SEO strategies:
Responsible For Real Time Inquiry
You can also attempt to position organically for converting PPC keywords well. This means your website can appear in two places – both in organic search results and in a PPC ad. This can boost your visibility and make it more likely for users to click through to your website.
Lower Expenses By Utilising Competitive Purchasing
You can also save money by limiting your keyword bidding to phrases with high competition and pages that currently need to rank better organically.
Need help integrating PPC and SEO, you can collaborate with Creatix9 UK to let your business reach its utmost potential. As a top digital service provider in the UK, we have a team of experts specialising in PPC digital services and iOS and Android application development all over Europe.
If you want to optimise your online potential with our PPC digital services, bring your ideas to life with one of the top digital marketing and app development companies in the UK.
By standing with the top digital service provider and iOS application development company UK, you take an edge in the digital world and experience the power of creative innovation. To commence your path to success, contact us immediately.
Increase Market Visibility
PPC achieves brand recognition by displaying your company to consumers actively searching for your products or services.
Many customer journeys begin with consumers visiting your website after seeing a PPC advertisement, which helps spread the word about your business.
Combining PPC and SEO can enhance brand credibility. Online consumers are significantly more knowledgeable than a decade ago and prefer to conduct business with reputable websites and companies. When searching for your brand, they will be high certainty that your company is credible and authentic if they see both a paid advertisement and an organic listing.
Insights Into The Subject Matter And Audience
PPC audience insights smooth the development of SEO and content strategies. For example, suppose you've been using PPC advertising for a while. If that's the situation, you may have adequate information to identify which age group is more receptive to your brand, understand your audience's preferences through affinity audience insights, and know their current search queries. Doing this will reveal market audience insights and their intent to purchase.
Moreover, you can optimise your ad copy campaigns based on the "Click Through Rate" (CTR) metric, the ratio of impressions to interactions. The number of users who visit our website after viewing your advertisement reveals the advertisement's effectiveness. Then, you can use the most effective ad copy to inform future copy selections. You can conduct A/B experiments on your ad copy's headlines to help with title tags and other meta-tagging for your SEO efforts.
A/B Testing And Optimization Of Landing Page
Your ability to display an advertisement is contingent upon your success in the "auction," which occurs each time a search is conducted and is determined by several factors that comprise "ad rank."
Ad rank is determined by the bid amount and keyword quality scores, which take relevance into consideration. So, make sure to consider both factors when creating your ad. Your advertisement will be displayed if you win the immediate auction.
The quality scores are based on anticipated CTRs, ad relevancy, and landing page experience; therefore, ensuring that the targeted keywords appear at least two to three times on the landing page helps increase the score for the occasion.
This is where lies the importance of landing page optimisation, a responsibility of the SEO team.
SEO techniques less frequently consider the location of a product or service, as they are typically more anxious with "the bigger picture" of attempting to rank for popular but more generic search phrases.
Focusing on local keywords when optimising PPC can increase traffic, leads, and sales for a particular area. A London-based law firm, for example, can attempt to rank as a "lawyer in London." In a PPC campaign, you can target regional areas with less competition and greater intent, such as the Westminster Borough.
Effective Keyword Mapping
Every successful SEO strategy begins with a comprehensive audit of the site's SEO, which typically involves designating keywords to specific pages. Once the firm map and identifies these keywords, they can enhance the pages to increase their organic visibility.
Hence, there is a solid basis for initiating PPC activities. You can optimise these pages for relevance and search intent, increasing the likelihood of conversion via pay-per-click advertising.
Adopting SEO-optimized pages for paid activity is likely a more efficient use of resources, as conversion rates are likely to be higher.
Conclusion
A firm can integrate both SEO and PPC in its digital marketing strategy. Still, their synergy is enhanced when they are used in tandem.
PPC activity can complement and enhance SEO strategies, including generating new content ideas and improving ad quality rankings. You can benefit from great benefits by integrating the two channels.
Would you like to know how integrating SEO and PPC can improve your digital marketing approach? Contact Creatix9 UK, a top digital service provider in the UK and a leading iOS application development company UK offering top-notch iOS app development and PPC digital services.