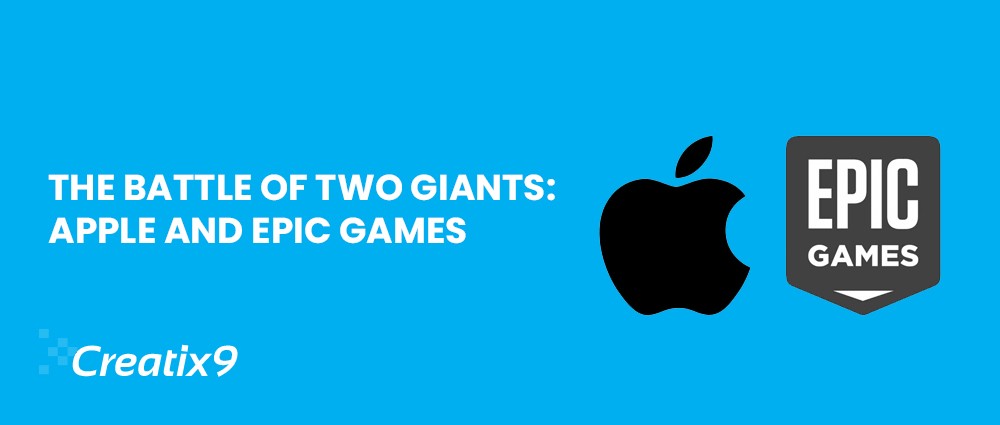 If you are related to the gaming industry in any way, you already know that there is a fierce battle going on between two giants of the industry. Namely, Apple and Epic Games. Epic Games is the company responsible for the highly addictive and engaging Fortnite Game.
A lot of people are interested in this battle and are keeping up to date with what's going on. This includes gamers, mobile game developers, and more. Both the companies are hugely popular for what they do and neither of them is apparently eager to back down.
Epic Games had filed a motion for Apple to allow the game Fortnite back into the App Store. Apple was adamant that it will only do so when Epic Games followed the App Store guidelines related to purchases. This is the entire battle in a nutshell.
Recently, a district court made its ruling and Epic Games were told that their motion was denied. But the ruling was a little confusing as well since the court also told apple to unblock the Unreal Engine. The Unreal Engine is what many companies that provide mobile development services use.
According to the District Court Judge, Apple is not allowed to strike back at Epic Games by blocking the Unreal Engine. A lot of game developers as well as third-party tools developers that exist on the Apple platform use the Unreal Engine tool. This harms not only the developers but also the entire gaming industry. According to the Judge, even though Epic Games violated the rules of the App Store, they did not break any rules as far as the Unreal Engine was concerned. The Judge said that Apple had tried to punish Epic Games for what they did but it is also affecting all the third parties involved in the system.
As far as the game Fortnite is concerned, the Judge said that it will remain off the App Store as long as they choose to breach the App Store guidelines and rules. If they want the game back in the Store, they will have to follow the App Store rules.
Epic Games introduced a payment system in their game Fortnite that allowed users to access the system directly without going through the Apple Store. At this, Apple removed Fortnite from the Apple Store. Epic Games knew this was going to happen and they immediately filed a lawsuit against Apple. This is a bold marketing move according to companies that provide mobile app marketing services although not many dare to replicate it.
The District Court ruling means that at least other developers won't be affected by this battle. As far as Fortnite is concerned, nobody knows what the future might hold for millions of people who love the game.