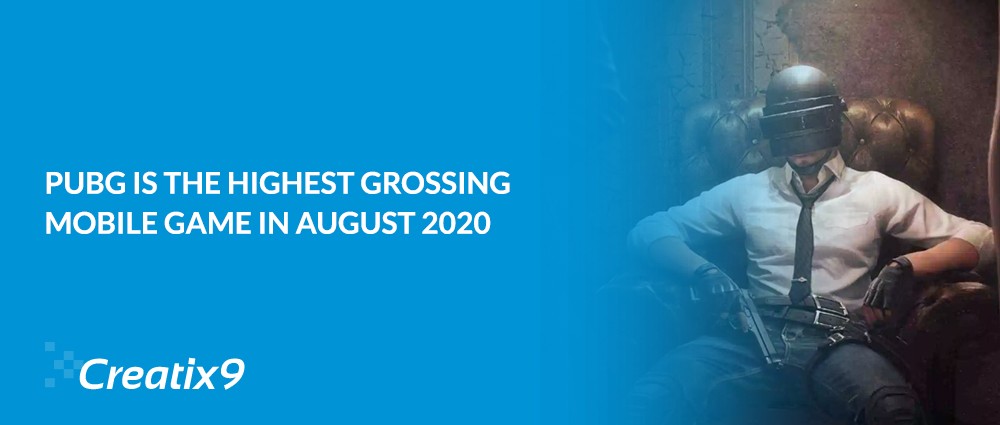 Overall Revenue in the Month of August 2020
– PUBG Mobile
– Honor of Kings
– Fate/Grand Order
– Pokemon GO
– Monster Strikei
– Roblox
– Knives Out
– Lineage M
– Gardenscapes
– Coin Master
Ever since this game came out, it has been breaking records left and right. It has become a source of envy for mobile game developers and everyone wants to have a game in the market that sees a meteoric rise like PUBG. Whether we take download numbers, revenue, user base, or year over year growth, we see that PUBG has left almost every game behind. Right after PUBG, is Honor of Kings, a game by the same game development company. They are the two most grossing games across the world in August 2020.
Even though there are other battle royale type games available in the market, PUBG is the most played and the most popular game so far. When we compare the revenue from August 2019, we see an almost 25% increase. This August, the game acquired $221 million. This report is according to Sensor Tower.
China is still the highest contributor to the game. In China, the game has the name 'Game for Peace'. More than 50% of the revenue is collected from China. The second country that generates the most revenue is USA with a revenue of 9.5% and then Japan with 5.2%.
As we mentioned earlier, the second highest grossing game in the world in August 2020 is Honor of Kings. It is a MOBA (Multiplayer Online Battle Arena) game. Both the games are made by the same mobile game development company and there's only a slight difference of $16.2 million between the two. In August 2020, Honor of Kings accumulated a total of $204.8 million. If we compare Honor of Kings August 2020 revenue with August 2019 revenue, we find that it has grown more than 25%. Again like PUBG, the biggest contributor in this game is China with a whopping 95% contribution to the game. The second country is Thailand with 1.7% contribution.
The third game to rake in the most revenue is Fate/Grand Order. It had to climb a few spots to claim the third position. Pokemon GO stayed in its current position that is fourth. The game that was in the third position was Monster Strike that fell down two places to come in fifth place.
Fate/Grand Order is a Japanese game so it shouldn't come as a surprise that the biggest contributor to this game is Japan. The game generated a whopping $163 million in August and most of it was from Japan. The game was developed by the mobile games developers Delight Work. They made the game on the Unity Engine. Unity Engine recently came under fire when Apple used it to get back at Epic Games for their use of payment methods that bypassed the Apple App Store policies.
Conclusion
PUBG has shown tremendous rise across the world. One of the major reasons why it shot to such meteoric height was the pandemic and the resulting lock down. People had nothing else to do and a lot of them spent their lock down time playing PUBG with their friends. IT gave them a sense of social gathering. Since its launch, PUBG has raked up a cool 3.5 billion USD according to Sensor Tower.
Also Read: What Is Augmented Reality And How It Works For Different Industries?