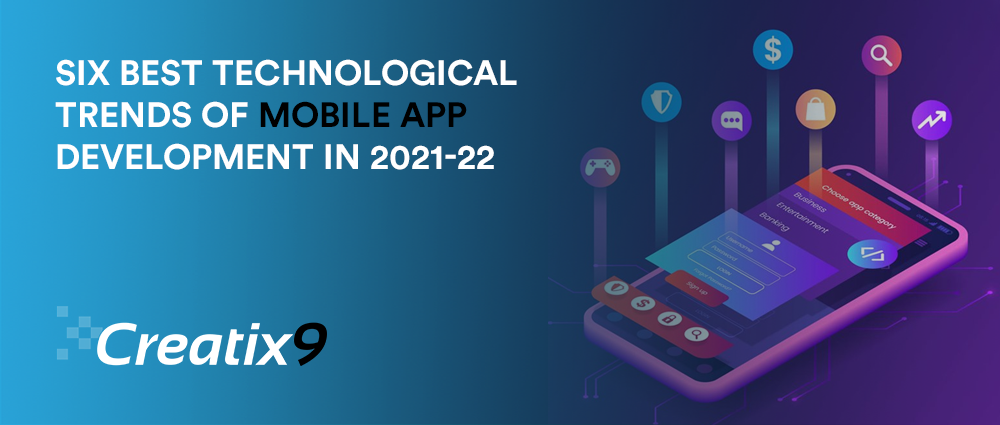 In today's era of innovation, the use of mobile technology is constantly on the rise. It is becoming a top preference of businesses who intend to optimise their smartphones and develop customer-friendly applications to meet their growing demands. Mobile development is now a must for companies to build tailor-made apps to gain audience access and stay ahead of the competition. The increase of professional digital agency market competition pushes your organisation to develop the bulk of apps to win customer trust and ease them in their routine tasks. A minor step back can lose your considerable share of customers from the market. It is essential to follow the evolving trends and accelerate your pace with the advancement of technology.
The demand for mobile development is progressing ahead with the higher value of apps in the market. Customers need new mobile applications to help them in executing their household and corporate tasks. For businesses, apps are excellent resources to bring them long term success and fame in the industry. These applications provide a competitive edge over others and establish your unique brand identity among clients. Content creators are also aligned with a custom software developer to produce high quality and original content for the target audiences. Apps are trending today and will dominate the future of tomorrow. Android and IOS will be necktie competitors attempting to outsmart each other in 2022 and beyond.
Following are the six best technological trends of mobile app development in 2022:
Internet of Things Applications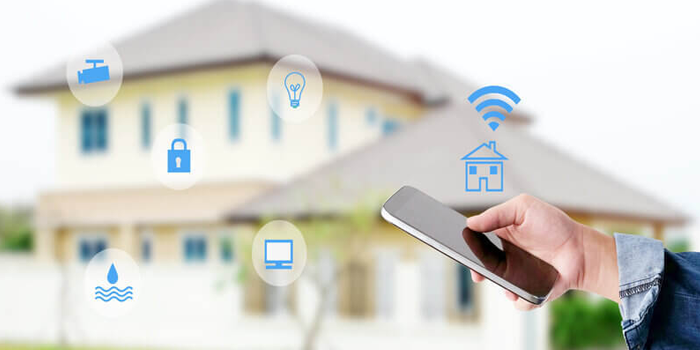 Internet of things, aka IoT, is amongst the leading technology trends in the world. It is prevailing faster, and every company will soon cross the milestone of 75 billion by 2025. IoT is a new concept and gaining immense popularity among organisations and customers alike. It works as a connecting device and offers intelligent solutions for homes and businesses. The household purpose of using the internet of things is to provide automation and bring innovation in task execution. Customers can easily manage multiple domestic chores, such as washing machines, microwaves, air-conditioners, refrigerators, and several devices.
With a close circuit camera feature, you can monitor all the houses with robust safety systems. For organisations, IOT can perform a myriad of tasks such as maintaining security through face detection technology. It can identify your face and allow you to enter or exit from the building premises. Hire a mobile application development company to build automated IoT software and use sensors to access the data.
Cloud-Based Technology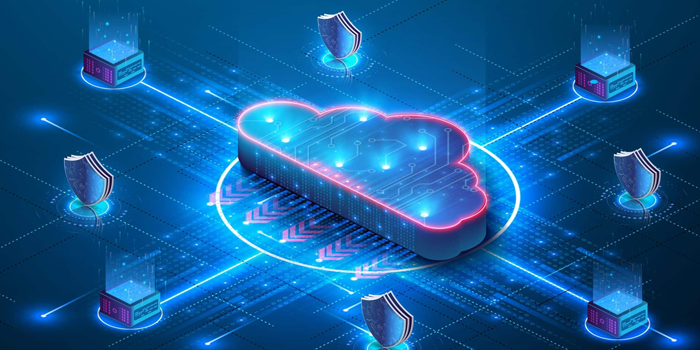 Businesses invest a lot of money today on migrating their local server data to cloud-based technology. It provides them to have a vast storage space to store an enormous amount of data. Safety is the topmost priority to shift your data from a physical server to a virtual cloud. It gives robust encryption on the remote server location, making it nearly impossible for a hacker to attack or break into the system without any permission. Cloud computing offers a faster data loading capacity to upload or download data to your server whenever needed. It has better storage capabilities than google drive or dropbox. It streamlines your company operations and provides ease of endless storage capacity. Businesses can execute complicated tasks on the cloud and utilise the integration with IoT, AI, and ML to ensure a seamless function flow.
Augmented Reality and Virtual Reality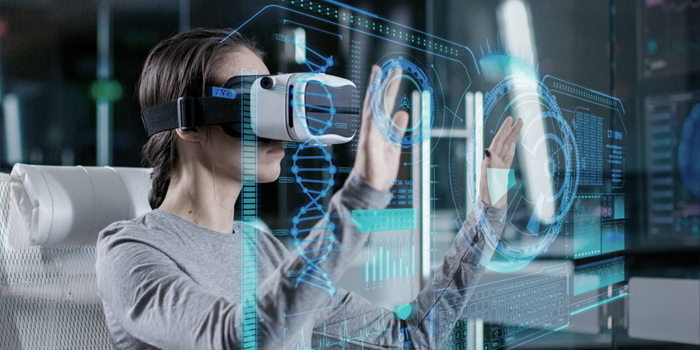 The ever-increasing demand for augmented reality and virtual reality is changing the way of business and the future will be based on these technologies. AR enhances the real-time and utilises in clothing stores, shopping, commercial, and industrial, scientific applications. VR creates a virtual imagination that has no actual and physical existence. It is ideal for gaming and flight simulation activities, and most apps are being built on this fabulous technology.
Businesses can combine these with wearable app technology to fully utilise their features. Another feature of the AR app is a face filter to apply suitable makeup and beauty for young teen girls. Instagram and Snap Chat are real-world examples of augmented reality apps.
Chatbots Technology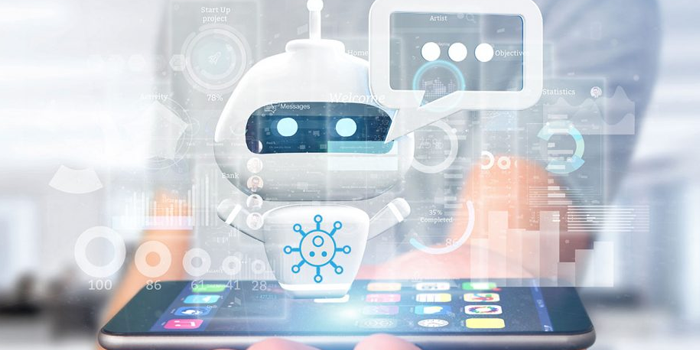 The emergence of chatbot applications has been for three decades now. AOL instant messenger was the first-ever chatbot app in the world introduced for customer communication. Since then, companies have been utilizing chatbots for businesses.
Every new website or app has a pop-up box that indicates the presence of chatbots. These apps are built by using artificial intelligence and machine learning technology to bring automation in the process of chat communication and to provide complete satisfaction to clients. Customers can interact with businesses and ask questions regarding an organisation's historical background, mission, vision, products, and services. Customer support representative agents are hired to respond to all incoming queries and reply to them promptly.
Artificial Intelligence and Machine Learning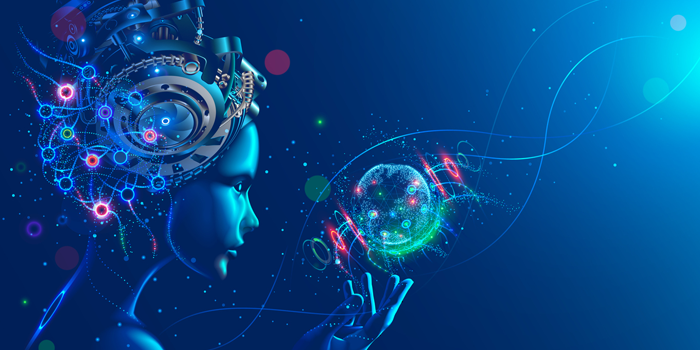 Google, Amazon, and Apple are the leading technology-based companies that started using AI technology to interact with customers. Apple Siri was the first voice assistant that used artificial intelligence technology in 2017. It opened ways for businesses to integrate AI and ML and utilise their robust algorithms to build mobile apps. The most common artificial intelligence applications are chatbots, facial detection, surveillance technology, speech recognition, gaming, entertainment, medicine, financial forecasts, and shopping apps. These technologies are used to determine user behaviour, visualise the textual and visual data, and make predictions for future decisions.
Progressive Web Applications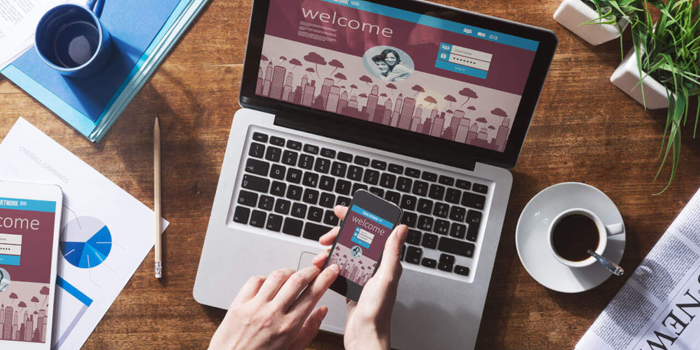 Progressive web apps are an ideal alternative to native mobile development introduced in 2015. In seven years, it has gained tremendous popularity among businesses and customers. The emergence of PWA has shaped a new innovative trend in the mobile app development industry worldwide. It is a fast loading website that has a dynamic display and robust functionalities. Companies can use it for offline internet data without any downloading.  PWA apps are accessible through multiple devices and browser screens.
Bottom Line
Hence, in a nutshell, those mentioned above are the remarkable mobile app development trends that will flourish in 2022 and beyond. With the growth in technology, businesses need to upgrade their infrastructure and keep up the pace to sustain and stand beyond the competition. Using mobile technology in healthcare is a prevailing trend now and focuses on patients care. In business, mobile apps are being used for task automation.
Also Read: The Booming Growth Of Mobile App Development In 2022