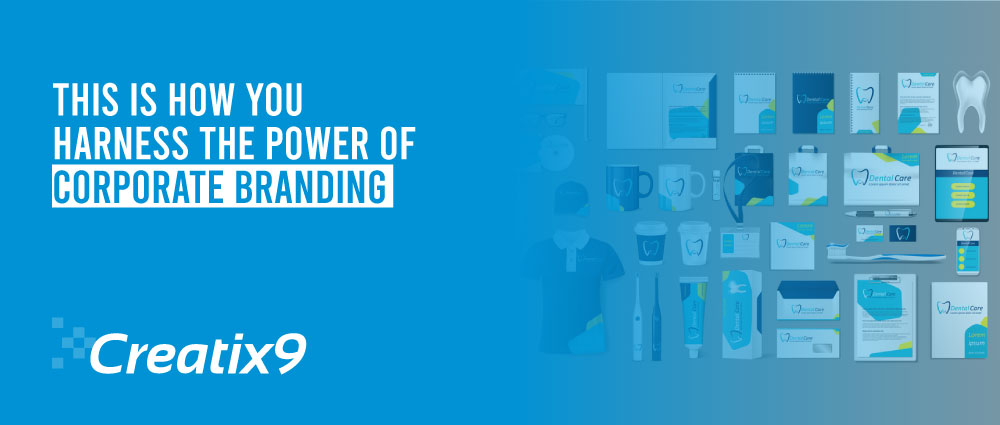 Branding has been a key for every business to successfully sell products and services in this highly competitive market. It can indeed sound daunting and vague to most people, but it is crucial to understand its concept to the core. Learning what corporate branding companies do and what branding means is crucial, so you can apply them to see results in no time.
Most people confuse branding with so many other things, which is not helpful. In order to apply it to your own business, it is paramount to learn how it works. Your product is not your brand, and neither are your services. These are two entirely different things which help shape your brand. What you sell is your product; it can be something physical, whereas your services are not physical, but they are designed to help your customers with their specific problems.
You must understand that there can be similar products and services in the market to yours. This can give you tough competition to draw customers. This is why you must hold a distinctive brand, as it helps you stand out from the horde. If you own a business, you would know that the best way to draw customers is by building a unique brand identity that grasps their attention instantly.
To build a unique and strong brand identity, it is necessary to be familiar with the whole concept of branding. The following aspects will help you untangle the whole concept of branding;
What is branding?
How can you create a top-notch brand?
Define your product.
A good brand needs these four things.
How has branding been changed in this modern market?
Branding for different industries.
How can you build and communicate your top-notch brand identity?
How can you engage customers with your brand?
Refreshing your brand.
What Is Branding?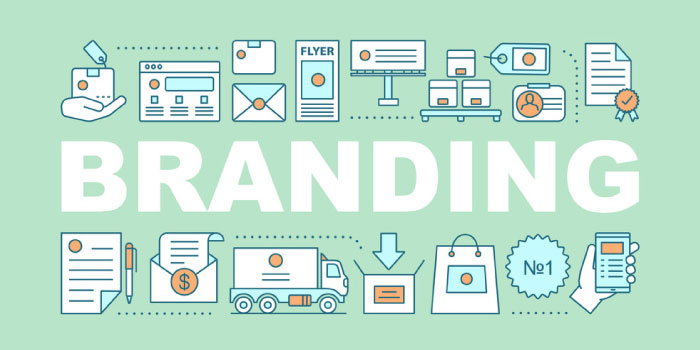 Branding can be described as an idea your customers' have regarding your products, services, and how they associate with them. Every feature of your business that is unique, for instance, its logo and design, falls under the umbrella of branding. It helps make your services and products unique in the market, which is crucial for staying ahead of the competition.
However, you are not the only one trying to build strong brand recognition, as your competitors are also working on it. Competition is indeed challenging, making it necessary for your business to establish a top-notch brand. You want potential customers to favour you over other brands, don't you? This can be accomplished just by understanding them better. Every audience has different requirements from different businesses; it is necessary to know what they specifically need from you.
Most businesses sell the same products and provide similar services; branding makes them co-exist in the market. Many different niches exist in every product that has made things easier. A shampoo can be an example to see how it all works. Haircare products based companies face a huge audience with a challenging competition as everyone buys shampoo.
If not thousands, there would be at least hundreds of shampoo brands in the industry. Each of them has carved their own niche to deal with their audience. Now you know why every shampoo has a different benefit. People with dry hair will pick other shampoo, and those with silky hair will buy another one. Branding is not about selling the same thing; it is about how you sell it.
How Can You Create A Top-notch Brand?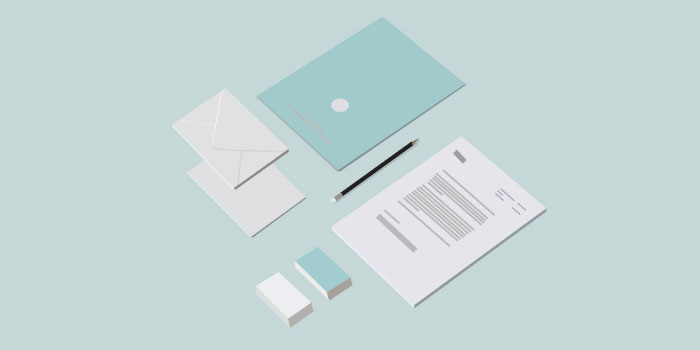 In reality, what customers think of your brand matters more than what the people who created it think how it is. You should never create a brand without considering what your customers might say about it. It is them for whom you are designing your services and making your products, aren't they? So you have to keep every small detail in mind during the process.
It does not count what you believe or acknowledge about your brand doing wonders in the market because if your customers think the other way, you should reconsider. Brand research is not essential for no reason. It is imperative to know the customer's point of view and have their feedback before building brand recognition.
Many brands have lost their charm and importance just because of how their customers started perceiving their image. The same happens with TV shows and celebrities; the feelings towards them change, which can hype them up or make them fall in an instant. This is why it is crucial to consider how customers think of you. The association people make with you is what defines you in the market. There are different ways of shaping your brand to be associated differently.
It has to be understood that how your brand is perceived directly depends on how successful it can be. Likewise, if it is not perceived in an intended way, things can go wrong. Making your brand look like something that customers need is quite necessary. Moreover, some external elements will be completely out of your control to handle. They can be your customer's recommendations—bad and good comments by customers. They all gather and make a different perception of your brand.
You should understand how crucial it is to ensure that the intended branding stays the same when it reaches customers. If your customers do not see what you intend for them to see, they can get confused. You should get them to associate with you in the right way.
Define Your Product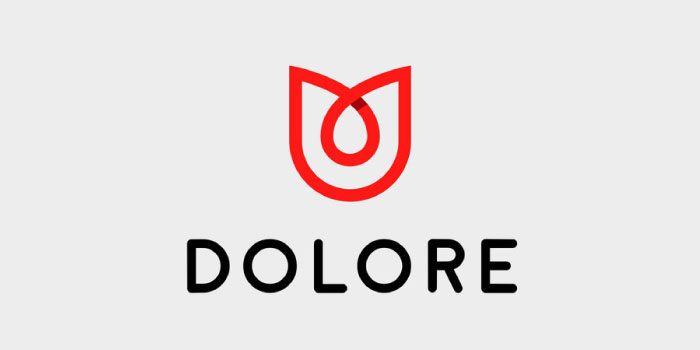 If associations and perceptions can define the brand, then the product can be considered the brand's output. The product and the business benefit because of the associations made towards the brand. It helps to stay ahead of others, which impacts positively throughout the brand. Like a company logo design, your products and services also define your business. It all combines to paint a good picture of your brand's message to potential customers out in the market.
The marketing, culture of your company, design, and advertising influence how good your brand looks to others. You have to understand that working to create the perfect product can make your business a success. But, you first need to learn what your customers want from you. Your product can help you get to the top if you cater well to your customers' expectations. Every product is made to make things easy for customers, and in order to do that, you must know what problems they already have.
Making your product so successful that customers intend to pay more to get it, is something you should aim for. For instance, Louis Vuitton can be the perfect example of a brand that has created a transparent perception of itself as a top-notch retailer of luxurious goods. Their diamond mark and unique LV logo set their products separated from others. Be there are thousands of similar products in the market, people would still be paying more for LV products because of how top-notch brand it really is.
A Good Brand Needs These Four Things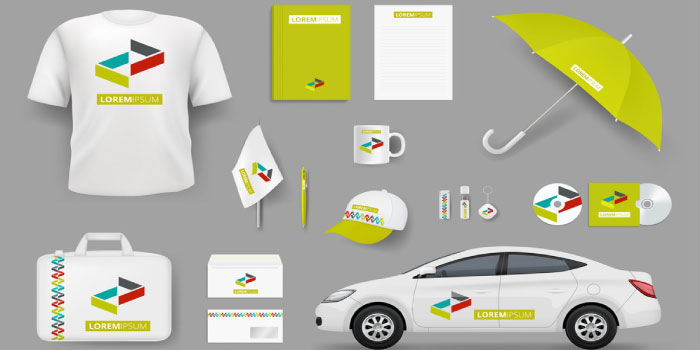 Many people are indeed interested in knowing about the brand and everything about it, but it can be quite overwhelming at times. To make things easy for yourself, you should break down the whole concept and focus on one thing at a time. Below are the four key aspects of understanding the branding strategy.
Do You Really Understand Your brand?
If you and your team do not have the finest clue of what your brand actually is, you will never know your second step. This is why it has to be the first thing you untangle and make things easier for you. Whether you are building a brand or changing it to have a different appearance, you must know how crucial it is to understand it to its core. Your customers will never understand it in an intended way if you fail to understand it in the first place.
It is essential to know what your brand offers? How is it different and distinctive from others in the market? Moreover, in what way does it appeal to your potential customers? You can apply these questions to any business and industry to know them better as they help you see a complete overview. Most businesses use these ways of understanding their purposes and goals.
The instance your brand hits the market, it becomes the face of your product, and customers start building their associations with it. Keeping this in mind, you should ensure to keep things consistent across every communication channel you own.
Your vision is so much more than just seeing where you need to be in the next five years. A brand with a vision is always successful in the market. You have to understand that perfectly fitting into people's lives for the long term has to be the goal of your brand. Your products and services must be included in their daily life; only then you will be able to establish an emotional connection with your customers.
In order to understand your worth in the market, you must research your competitors. No matter what your products are, other businesses will be providing them as well. Here, you have to ensure presenting your products in a way that catches the instant attention of potential customers. Corporate branding focuses on that and helps the business to draw more customers.
There are so many problems that customers in every enterprise countenance on a daily basis. You can review them all and create a product to make it more leisurely for them. Businesses with this practice have seen positive feedback from customers. Be clear on the vision and show your customers how determined you are for that. Patagonia understands the true meaning of the brand vision. They make it clear how they aim to work in the environment by releasing long-lasting products that are capable of lasting for a long time and have the ability to be recycled.
Having fully distinctive values today can be challenging to find. This is the reason why most businesses have the same values, and they work according to that to get good results. All those values work to make a better brand, which has been seen in the market. You need to understand that ensuring to follow those values and implementing them in your work is mandatory.
Let us say that sustainability is one of the top-level values; your customer will not forget about that. Customers start viewing you differently if you fail to fulfil any of your values. This is why you should be focusing on the values that are practical and can be followed by you.
What Is Your Brand Personality?
What language you use and what design you have is something that shapes your personality of the brand. It all depends on how you manage things and run the work internally or externally, making others see your real personality. You should consistently uphold the target customers in mind when working on your brand personality. If a business understands its personality in the right way, many problems can be solved.
These four pillars should be enough to comprehend what type of brand you really wish to build. Businesses that use these four pillars have made it easier for themselves to understand the concept of branding.
How Has Branding Been Changed In The Modern Market?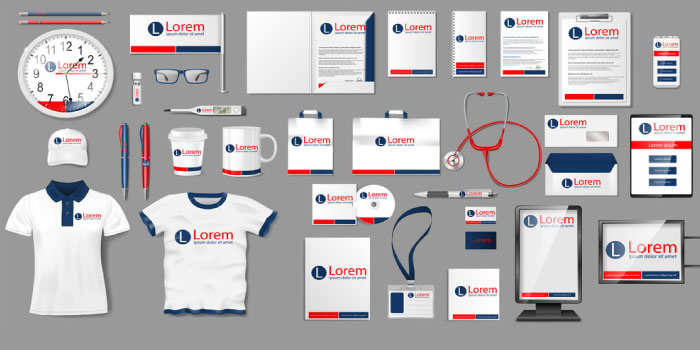 In the past decade, revolutions have seen as entirely changing the marketing landscape. We now see new ways and platforms that brands use to market themselves in the market. Traditional marketing is of no use, and a constant transformation in digital marketing has made competition quite challenging. However, if a brand utilises the latest marketing channels, the results are more real and impactful. This is why even the startups today are not getting more popular than some of the old brands because they are stuck using traditional marketing methods.
This is why you must focus more on what customers have to say about the brands other than what brands say about themselves. This is how the actual value of brands can be measured and calculated today. Advertising is always done for how customers see the brand. You can do market research to see what brands in the market are making the most difference because their way of working can be adopted. Many businesses now keep track of how successful brands operate to be on their level. You can take an example from many brands and then implement that in your branding strategies. Results are usually seen in no time.
Branding For Different Industries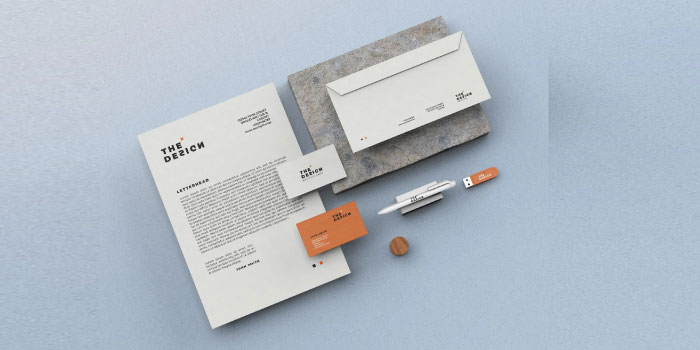 There are rules that can be applied to every business regardless of which industry they belong to. However, there can be some aspects that can differ. Every audience is different, and every industry is different as well. You can see the following examples of branding in multiple industries and see how it all works.
Starting a business is preferred, but it does come with many challenges. This is why you should research and analyse which industry you want to step in before going so far ahead. This will require you to see in what particular niches the existing branding is doing wonders. You can exist in the same one and do wonders for yourself quite easily.
When you decide on a specific market to jump in, you need to learn more about the customers that are found there. As discussed earlier, every customer base is different and has various expectations. If you believe you cater to them in the right way, it becomes easy for you to provide them with the best. Moreover, a startup with no expectations initially can try out unique specialities without the dread of failure. This is something that already established brands fears doing.
Other than how customers sense your brand. You should also see how it is with other businesses as well. Business-to-business brands have to market in the same way. How a customer decides based on your branding whether will he engage in a business with you or not. The same happens with b2b marketing.
You just have to be more formal and appeal to the right businesses you need to work with. These days we see so many businesses in the market that are working together. How does this relationship occur? No business wants to work with other businesses without getting to know them fully. This is where marketing helps a lot.
How Can You Build And Communicate Your Top-notch Brand Identity
Even when you successfully build your brand identity, you still need your potential customers to understand what you do. They need to see in what way you differentiate from other businesses. There has to be a reason for them to choose you over others in this huge industry. This is where storytelling comes in. It is a great way of telling your potential customers what purpose you have and what can you do for them. Customers always look for their benefit, and if you can offer them that, your brand will be good to go.
Storytelling goes a long way beyond words. How your brand appears is also the most crucial element you should work on. What if one day you are on your way to work and you see McDonald's logo in green? Would you be confused, right? People already associate themselves with your brand, so you must keep it consistent all the time on all the channels. Storytelling is the best way you can connect with customers, as it has been showing good results for many businesses.
Also, reviews on your online channels by the customers can also help with the storytelling aspect of branding. All you have to do is let customers tell their stories of how they approached you and what services they availed themselves of. This can be so helpful as it comes from the general public. Many customers often look for reviews before making a purchase; this is why you should always try to get good customer reviews.
How Can You Engage Customers With Your Brand
Your communication and engagement with the brand are something you should be focusing on the most. This is how you get to be different from others being in the same industry. A good brand must always find reasons to stand out from the horde. To be the best in communication is something that can help you gain your customer's trust.
How a customer feels when he interacts with your business says a lot about you. This is what the brand is all about, to make customers feel confident to do business with you. It can be a website design company or an online bookselling store; the need for both of them to build a strong brand is pivotal. Moreover, you should establish a connection with your customers based on how you are. If you are a brand that focuses more on customer relationships, then everything has to be around that. This makes you look more professional.
Refreshing Your Brand
It should not matter for how long you have your brand existing in the market. There comes a moment when it needs some polishing done. Keeping it fresh and according to the latest standards is what is going to get it through the challenging competition. This is why even the old brands have been changing their logos just to stay relevant to their customers. Adopting the latest times and standards is something every old brand must do.
Conclusion
The first thing is to always get to know your products, services, and values, so you understand the bigger picture first. Making sure that your brand is perfect for its targeted audience and talks to them perfectly is crucial. The competition has been so tough lately, which has made it necessary to build to top-notch brand.