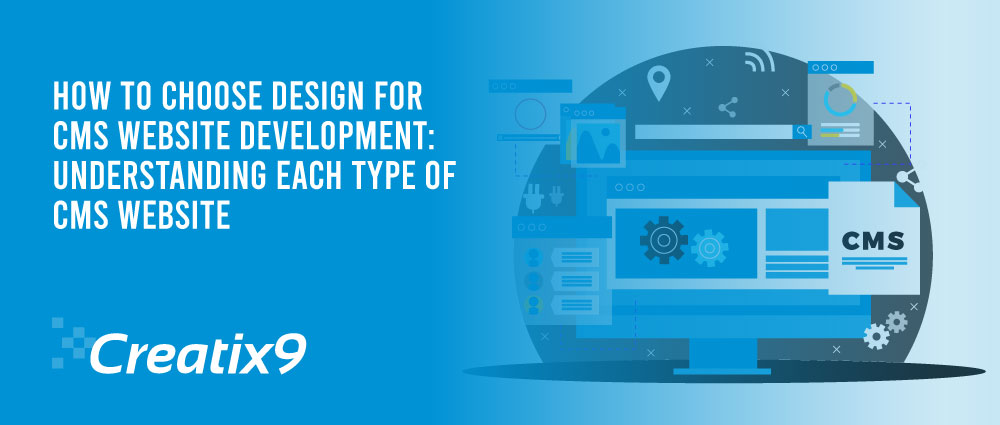 Although choosing the ideal content management system is difficult, a CMS is a huge help for non-tech users. CMS website development is useful for creating specialised and expert websites. It has top-notch capabilities that allow you to build best-in-class solutions. According to Statista, up until 2025, the market is anticipated to expand at a compound annual rate of 0.7 percent.
There are several options available for building a site, including bespoke CMS development and ready-made themes. But which one is the best for you? Here, we'll delve deeply into CMS development and outline our strategy for building websites with CMS technology.
CMS Types You Should Be Aware Of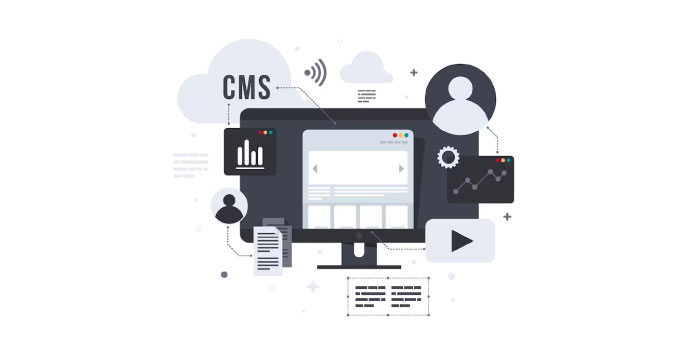 A content management system, sometimes known as a CMS, is a collection of straightforward functions for the creation, management, and maintenance of digital information. They provide a wealth of advantages and capabilities for creating websites, sharing digital information, and more without requiring technical expertise.
These CMSs often offer support for many users and provide a ready-to-use method for developing websites and content. There are plenty of them, and CMS has types. The various categories of content management systems are listed below.
CCMS
Component Content Management Systems, or CCMS for short, organise content differently than traditional content management systems (CMS). This form of CMSs accepts paragraphs, words, phrases, or images—otherwise known as components—and saves them in a central repository, in contrast to page-by-page content management.
Advantages of CCMS
Traceability
Reusability
Improved Team Cooperation
One-Source Sourcing
ECMS
The Enterprise Content Management System, or ECMS, is a sort of CMS website development used to gather, arrange, and transmit documents for a company and ensure that crucial information is delivered to the appropriate audience, including clients, staff, and business stakeholders.
The ECMS gives various organisation members quick access to the content. After a set amount of time, all unneeded stuff is removed.
Advantages of ECMS
Decreased Storage Expenses
Improves Effectiveness
Flexible
WCMS
(Web Content Management System) A WCMS, or Web Content Management System, enables users to manage a website's digital elements without having any prior coding or markup language knowledge. It includes a tonne of authoring, management, and collaboration capabilities that aid in managing digital material on a website.
It can be seen of simply as a type of CMS that enables publishing web content and website creation without the need for technical knowledge. While other CMSs handle both web and print content, WCMS is only accessible for web content.
Advantages of ECMS
Automation
Accessible
Personalization
DMS
A DMS, or document management system, provides a paperless method of managing, storing, and tracking documents on the cloud. An automated method for handling, sharing, and uploading documents is offered by the DMS.
Advantages of DMS
Security
Eco-Friendly
Remote Access to Mobile Documents
DAM
Users may easily organise, store, and distribute digital assets using a DAM system, often known as a digital asset management system. It offers a simple and centralised repository that gives customers, staff members, and other stakeholders access to digital materials.
Advantages of DAM
Managing Brands Effectively
Centralised Database
Electronic Publishing
Procedure for Developing CMS Websites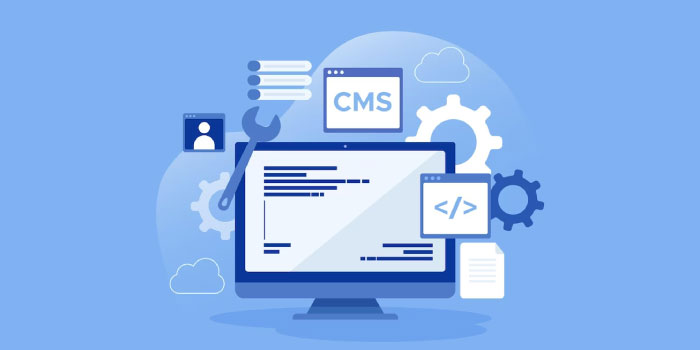 A web CMS serves as a one-stop shop for all of your needs while creating an entire website. It provides tools that make it easy to develop and maintain websites. There are numerous CMSs available for building blogs, online stores, corporate websites, and more.
In terms of offering CMS web development services, the provider must has extensive knowledge. In order to create top-notch solutions using the most effective CMS technology, a full service digital agency pay close attention to the little things.
Here is tried-and-true method for developing CMS websites;
The First Step Is To Identify Your Needs
Since every company is unique compared to the rest, they all require unique websites to stand out from the crowd. Thus, a thorough examination of the needs and requirements of the clients must come first in the development process.
A full service digital agency begin by identifying the objective or reason for the website. Through learning and investigating, they determine the next steps and make an effort to identify the target market you wish to appeal to as well as the primary objectives you wish to achieve.
Recognizing Your Preferences
To build the ideal website for a business, the greatest content management system (CMS) must be chosen. Finding the best CMS can be confusing due to the abundance of options available. To build a reliable solution, you must determine which CMS website development to use for your web development project.
The key content management systems that you need to be aware of are listed below. The best features and advantages are offered by these CMSs.
The most effective content management system for creating websites is WordPress. Joomla currently powers 35% of websites on the internet and is regarded as the best CMS for website building. It has a 60% market share in the CMS sector and is free and open-source. WordPress is a simple content management system (CMS) that both tech-savvy and non-technical users may use.
It is one of the well-known CMSs and has a robust taxonomy system that is completely customisable. Drupal is a fantastic chance to stand out from rivals and have an impact on the market. It offers readily available website construction tools. It is open-source software that is free and provides peer-to-peer networking, collaborative publishing, file uploads and downloads, and content management.
Joomla, which runs 3% of the websites now live on the internet, is the second most popular content management system behind WordPress. It is a good option for building websites because it is flexible and supports multiple languages. Joomla offers great advantages and functionality for creating websites. Also, it's free and open-source as well.
Considered to be the best platform for building personalised e-commerce websites is Magento. Yes, it is the best platform for creating e-commerce content management systems. It has strong features like marketing tools, search engine optimization, and catalogue management tools.
One of the best platforms for developing e-commerce websites is Shopify. Shopify is a great content management system (CMS) for building reliable online stores since it integrates cloud-based hosting. It has excellent tools for setting up and running online stores. An all-inclusive option for online stores is Shopify.
Therefore, these are the CMSs that are frequently used to build websites. How can we help you?
By utilising various CMSs to provide the needed solutions for clients.
Examining the Criteria for Making the Best Content Management System Choice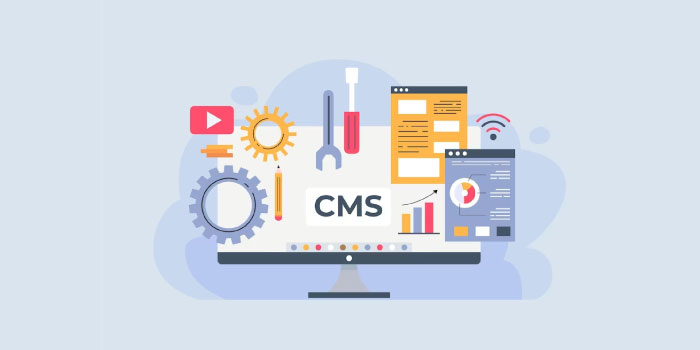 A bad decision about the CMS for your project could have a long-lasting effect on your company. Making the appropriate choice to implement a new CMS requires a large investment that will have an impact on your organisation.
Online web development experts assist clients in selecting the best solution for website development projects by understanding the relevance of content management systems. When the choice satisfies your business requirements, your CMS website development strategy is on the right track.
The following guidelines will help you choose the best CMS:
Verify the CMS Requirement
Understanding your needs is the first step in the search for a suitable CMS. Several questions need to be addressed, such as whether it is better to update current technology rather than completely replace it. It takes time to migrate or integrate new technology, and it might cause disruptions to the running systems.
With new technology, user acceptance and training are often difficult. It is crucial to determine whether new technology is required.
Selecting Only A Few Possible Winners
It can be difficult because, in most circumstances, you want to select a CMS that is user-friendly and meets your demands. Yet, assessing each CMS's usability and functionality takes time. As a result, consider the following;
Budget: A number of free and paid content management systems, including WordPress.com, Magento Enterprise edition, and Shopify, provide a range of premium options. You can choose a decision that meets your needs based on your budget.
Applicable Technologies: You should use the technologies you support to narrow the possibilities. Choose the solution that works best with your current technological setup. Additionally, you can choose SaaS-based systems like Shopify if you don't already have any kind of technological infrastructure.
Business Functionality: The differentiation is more at the issue domain level than at the feature-by-feature level. For instance, your business might need a platform that is centrally hosted and gives various users full control over managing websites. Many content management systems (CMSs) have "local roles" features that let users define their responsibilities on other sites.
A Good Fit with the Usage Scenarios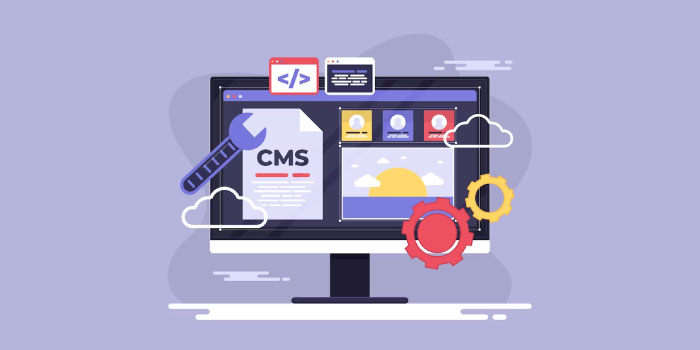 In order to choose the CMS that is suitable for your firm, it is crucial to thoroughly examine your requirements. Nevertheless, statistics and numbers alone won't help you comprehend how a content management system (CMS) may function with the specific users and information you wish to handle. Here, usage situations are a key element. We assess your usage scenarios to determine the best system to suit your requirements.
A type of document that demonstrates the relationship between features and other things is the requirements matrix. It lists the qualities or specifications that the desired product must possess in order to meet your needs. It is a useful tool for locating a solution that fits your demands.
Personalization, headless CMS capabilities, and omnichannel experiences are currently popular trends. Find out where these features fit into your website roadmap, but be practical.
Developing a Winning Plan
A sound website development plan is required if you want to have a website that is appealing, interesting, user-friendly, and optimised for search engines. The strategy outlines a clear course of action for creating the website of your dreams.
Conclusion
Every CMS has different capabilities, and several offer starting points for users to add to their websites. For instance, the system may include buttons, pagination, form features, and other useful components.
Create designs for any elements that might be used on your website if your CMS supports these kinds of features. Despite the fact that many CMS components have default styling, you should probably change the design so that it blends in with the rest of your website's aesthetic. What kinds of functionality should you take into account during the design phase? Ask your developers. Or if you are looking forward to hire ecommerce web developers, or online web development experts then get in touch with Creatix9.